David Sainsbury was born into a strong family tradition of philanthropy. He set up the Gatsby Charitable Foundation as an endowed grant-making trust in 1967, just four years after graduating from King's College, Cambridge, having read History and Psychology.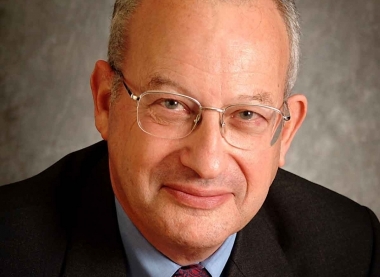 All Gatsby's funds have come from David Sainsbury, and he and the Gatsby Trustees set our strategic direction and approve all activities. This active involvement of the Foundation's settlor means Gatsby operates in areas that David Sainsbury is particularly passionate about, and where he believes charitable funding can make a real difference.
David Sainsbury began his professional career when he joined the UK retailer J Sainsbury plc in 1963. He gained an MBA from the Columbia Graduate School of Business in New York in 1971 before becoming J Sainsbury's Finance Director in 1973, holding the position for 17 years. He was appointed as the company's Deputy Chairman in 1988 and became Chairman in 1992.
During his time at J Sainsbury he also served on the governing boards of a number of political organisations as well as bodies representing business interests.
In October 1997 he was made a life peer, becoming Lord Sainsbury of Turville.
He left J Sainsbury in 1998 after being appointed as Minister of Science and Innovation in the UK Government. He had responsibility for the Office of Science and Technology, Innovation, Space, the Bioscience and Chemical Industries, and the Patent Office.
In November 2006 he left government after eight years' service to concentrate on his business interests and philanthropy. He was appointed as Chancellor of Cambridge University in 2011. In 2013 his book Progressive Capitalism: How to Achieve Economic Growth, Liberty and Social Justice was published.
He received the Andrew Carnegie Medal for Philanthropy on behalf of the Sainsbury family in 2003.