Africa
Latest
03/08 Impact of COVID-19 on East Africa - Recommended Reading
Each week we are sharing some of the interesting articles we've read recently on the impact of the COVID-19 crisis in East Africa.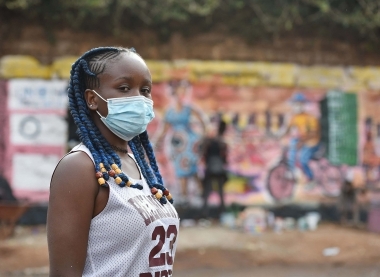 This week, we recommend the following three articles:
1 – Economics writer Mark Kapchanga provides an overview of Kenya's labour market and calls for more emphasis on mass testing, isolation and treatment to support the economic recovery.
Kenya's labour market and COVID-19
Prior to the pandemic, youth unemployment was a major issue in Kenya - 39% of young Kenyans (5.3M / 13.8M) were out of work last year.
In Q1 2020 (i.e. pre-COVID-19 cases in Kenya), another 735K young people were laid off.
COVID-19 will most likely worsen this trend. In May, President Kenyatta warned that more than 0.5M jobs might be lost in six months should infections rise. In a worst-case scenario, the World Bank believes Kenya's economy may contract by 1% this year.
The government's response so far
The government has announced a set of tax measures (e.g. 100% tax relief for people earning >Ksh 24K; reduction of turnover tax rate for MSMEs from 3% to 1%; drop in VAT from 16% to 14%)
The author believes these tax measures are unlikely to address the unemployment problem – 300K people have lost their jobs since 13 March (when Kenya reported its first case)
The human impact
Solomon Karanja - a bus driver who operates a route between Nairobi and Bungoma - says he has been forced to sell roasted and boiled maize from his home due to the travel ban
Rashid Omar - a mobile phone dealer - states that the crisis has forced him to shut his shop, leading to 6 redundancies
What is required?
According to Didmus Barasa (MP for Kimilili), the government should "work towards mass testing, swift treatment for those people who test positive and immediate isolation to prevent the spread of coronavirus." These measures will open up the economy.
2 – This article for The New Humanitarian reflects on aid post-COVID-19, arguing that historically crises have provided the sector with opportunities to reform.
While many of these reforms have had a positive impact, the sector is still structured in a way that means power is concentrated far away from beneficiaries. COVID-19 represents a chance for radical change.
Background
The article begins with a challenging question: "What would the international aid community, long used to parachuting into a disaster, even be able to do now that the world ha[s] essentially shut down?"
The aid community began by assessing the potential impact of the virus in some of the world's highest risk places (e.g. in Yemen and in Rohingya refugee camps)
The logic was as follows: wealthy countries with powerful states and strong health systems were struggling to handle the virus so "weaker" countries would surely suffer worse. The aid system responded with a $10B appeal for 63 countries - the largest in the UN's history.
COVID-19 and questions for the aid sector
COVID-19 is now "the new normal", which raises questions about the structure of the aid sector moving forward.
The aid sector was shaped in the shadow of WWII, which "saw the dawn of organisations dedicated to solving global problems of an economic, social, cultural or humanitarian nature".
While the sector's intentions may be good, the sector continues to have serious problems - chief among these is the fact that institutions in the West determine how developing countries should solve problems.
COVID-19 provides an opportunity to reflect on the aid "business model" – since sending "experts" around the world to solve problems is no longer viable.
For the aid sector, crises have typically inspired change
Over the past 25 years, historical events have exposed the sector's flaws and helped inspire progress on issues of efficiency, professionalism and accountability. However, according to the author, this progress has been too slow.
1994 - Rwanda: The aid industry failed to stop a cholera epidemic and may have inadvertently sheltered genocidaires. Following this, the sector placed greater emphasis on regional expertise / professional staff and collaborated more with human rights institutions.
2003 - Bombing of UN HQ in Iraq: In the post 9/11 era, the UN HQ in Iraq was bombed, which prompted aid organisations to reflect on duty of care towards staff. This has trade-offs - it can create distance between expats and locals and simply lead to the outsourcing of risk.
2004 - Boxing Day Tsunami: While a massive amount of aid was donated ($6.25B), reports highlight how poorly the money was spent. In addition, aid organisations widely underestimated local capacity / actors. This episode led to the introduction of better coordination mechanisms such as the cluster approach which is still in use today.
2010 - Haiti: For this disaster, the cluster system was activated (i.e. there were clear barriers between aid spaces – with air conditioning and entry requirements – and Haitians suffering). The Haitians responded by creating their own support networks, avoiding the slow bureaucracy of the aid sector.
2013 - Typhoon in Philippines: This led to calls for "humbler" aid – the highly responsive private sector / civil society were already building back to normal as aid institutions agreed protocols.
2015 - Migrant crisis in Europe: This situation forced the aid sector to adapt protocols re political situations within Europe, as institutions used to enjoying power and claiming "neutrality" waded into murky local politics (e.g. working with mayors in places like Calais). Bypassing the state was no longer an option.
As these events demonstrate, the formal aid sector has not evolved quickly enough to address humanitarian crises.
However, the sector now appears to recognise that if it listens and provides what people need (e.g. cash instead of objects valued by external experts) it can play a useful role in helping people build back lives post-crisis.
Aid in the time of COVID-19
Since the inception of the aid sector, the increasing bureaucratisation, professionalisation and risk aversion have created distance between the sector and beneficiaries.
In the context of COVID-19, this may be positive as the sector is inclined to create the conditions for a strong local response. Staff are reporting that they can work remotely effectively and local organisations feel empowered to work – without waiting for outside help / sign-off.
As COVID-19 is a shared crisis, it may serve as a leveller for aid distributors and recipients – the author suggests this offers "thrilling potential" for radical reform.
While the focus of the article is on humanitarian aid, there are relevant lessons for economic development work as well, particularly remote working with partners.
3 – An article for the Center for Strategic & International Studies summarises the remarks made by Ken Ofori-Atta (Ghana's Minister of Finance and Economic Planning) at a debate on great power competition in sub-Saharan Africa.
Ofori-Atta argues that the continent desperately needs access to appropriate finance to aid its recovery and suggests that either a "Special Purpose Vehicle" (SPV) or the strategic use of "Special Drawing Rights" (SDRs) is necessary.
Main points
The current pandemic is unprecedented and risks undermining decades of economic progress across the continent.
COVID-19 has highlighted the current financial system is not fit for purpose and requires an overhaul – Africa has been a "chessboard" for great powers to play games on (e.g. US vs. China today).
The key issues include how to find the liquidity to manage national debts; enhance health infrastructure (requires $100B+); and re-start economies. The response needs to be founded on "mutuality".
More specifically, Ofori-Atta advocates for a SPV and SDRs to accelerate the entry of Africa's governments into capital markets (esp. re funding for much needed infrastructure projects).
Using the example of the African Development Bank - which is able to borrow at 0.75% interest using the balance sheets of non-regional member states - Ofori-Atta argues that Africa's "risk premium" is fictitious and unfair – it means countries need to borrow at 8% interest.
For Ofori-Atta, the question is not about whether or not there's enough money for the continent's infrastructure needs (there's $100T in assets under private management). The focus must be on creating the conditions that funnel appropriate finance into Africa to aid its recovery.
Image Credit: Julius Mwelu for UN-HABITAT