Africa
Latest
04/06 Impact of COVID-19 on East Africa - Recommended Reading
Each week we are sharing some of the interesting articles we've read recently on the impact of the COVID-19 crisis in East Africa.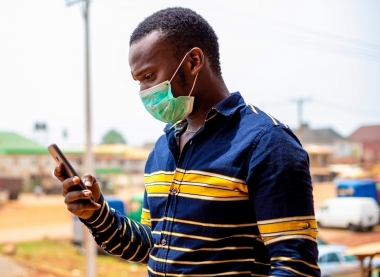 1 – As a result of growing economic hardship, many countries in Africa are starting to ease lockdowns, despite significant case numbers and relatively low testing / tracing capacity. McKinsey has written a detailed report which explores how countries on the continent can reopen smartly and reimagine society, business & government following the crisis.
With regards to reopening economies, McKinsey believes African governments should follow a 3-step process:
Define a tiered set of local response measures (e.g. Tier 1 = no restrictions beyond physical distancing vs. Tier 4 = full lockdown, only essential sectors can operate)
Determine what tier should be applied in each geographic area (based on the severity of the local virus spread & the readiness of the local public health system)
Monitor progress and help areas move down tiers (by scaling up testing / tracing; shielding vulnerable people; and establishing industry re-opening protocols)
In terms of reimagining society, business & government, McKinsey optimistically believes the pandemic experience could inspire 9 transformative trends.
Society:
Accelerate Africa's digital transformation (COVID-19 could serve as catalyst to close the digital gap with rest of the world – although $100B is needed to achieve universal broadband access by 2030)
Renew focus on vulnerable urban populations (COVID-19 has exposed vulnerability of citizens in informal settlements, many of whom live hand-to-mouth in crowded environments with little access to sanitation – governments, private firms & donors need to step up, as cities in Africa are set to double in size over next 25 years)
Transform African healthcare systems for resilience & equity (COVID-19 has revealed gaps in medical personnel, equipment, data & infrastructure – there's an urgent need to catalyse investment, develop Africa-wide procurement systems & manufacture supplies locally)
Business:
Strengthen competitiveness through consolidation & innovation (in many sectors, COVID-19 has seen demand collapse and business models disrupted – might we see consolidation of airline carriers, "digital-first" banks & more e-commerce in apparel?)
Reshape manufacturing, with focus on self-reliance (COVID-19 has exposed the overreliance of Africa's manufacturers on global supply chains – and highlighted the critical importance of greater regional trade integration & stronger regional value chains)
Catalyse the formalisation of economies (COVID-19 is threatening the survival of Africa's 90M MSMEs, some 85% of which are unregistered – might firms formalise as they seek access to government support?)
Government:
Prepare for a more active government role in the economy (COVID-19 has seen governments intervene in economies in unprecedented ways & establish new agile ways-of-working – governments can draw on this experience to prioritise strategic sectors & work more closely with them in future)
Forge a stronger social contract between citizens and governments (COVID-19 social assistance measures and regular presidential addresses are raising citizens' expectations – governments will face pressure to maintain support & transparency)
Sustain momentum in regional & pan-African cooperation (COVID-19 has made Africa's interdependence clearer and the continent's leaders have effectively collaborated in obtaining significant debt-relief & procuring medical supplies)
2 – The Food & Land Use Commission have released a short report to highlight the impact of the pandemic on sub-Saharan Africa's food systems and what governments should prioritise in response to the food crisis.
Impact of COVID-19 on sub-Saharan Africa's food system:
Immediate: on the supply side, this is principally a crisis of logistics, as lockdowns inhibit the transportation of goods & movement of seasonal labour. On the demand side, reduced incomes are limiting the amount of food people can buy. The persistence of these supply & demand challenges – compounded by global trade restrictions – are "likely" to lead to a food crisis.
Longer-term: as countries seek to reduce import dependence & spur domestic food production, we may see vulnerable groups engage in unsustainable agricultural practices (e.g. slash-and-burn farming & overfishing)
Interaction of COVID-19 & underlying vulnerabilities of SSA's food system: agriculture is relatively unproductive & relies heavily on mobile labour force; the region is dependent on food imports; natural disasters are not uncommon (e.g. locusts in East Africa); conflicts have created 6M refugees (all of whom depend on free flow of humanitarian aid); 70% of urban households depend on street markets (many of which have been forced to close); governments are fiscally constrained
What governments should prioritise in response to food crisis:
In the short-term: invest in monitoring systems (the lack of real-time data on food & supply chain constraints is hindering the response) and improve logistics (e.g. class individuals working in food supply chains as "essential workers" and institute "green channels", whereby bureaucratic checks are minimised for transport of agricultural products)
In the long-term: further regional trade integration; improve farmer practices (sustainable & climate-smart); and build an adaptive safety net infrastructure
3 – The Famine Early Warning Systems Network (FEWS NET) has released its monthly bulletin regarding the food security situation in Kenya.
It warns that an atypically high number of households are facing "stressed" or "crisis" outcomes in May. Although heavy rains have boosted crop & livestock production, floods have hit rural communities hard, desert locusts are swarming (esp. in NW Kenya) and COVID-19 restrictions - like testing truckers at borders - continue to disrupt food supply chains. In April, maize prices were 11-22% above their 5-year average – and livestock prices were up 19-51%.