Africa
Latest
19/05 Impact of Covid-19 on East Africa - Recommended Reading
We're sharing interesting articles we've read recently on the impact of COVID-19 on East Africa.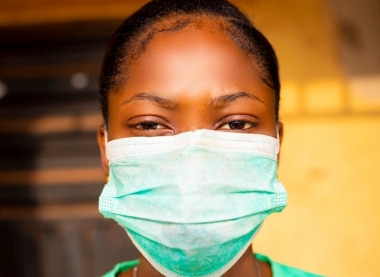 1) The Financial Times interviewed the president of the African Development Bank, Akinwumi Adesina, who speaks about the economic cost of COVID-19 in Africa; the need to create more fiscal space for African governments; and the potential perfect storm of COVID-19 & the locust invasion in East Africa.
The economic cost of COVID-19 in Africa: The continent is set for a recession this year (-1.4% to -3.1% growth). Effectively, this means Africa will lose $157B - $212B in 2020.
The need to create more fiscal space for African governments: The AFDB believes Africa's finance ministries need an injection of between $115B - $150B to weather the impact of COVID-19. The AFDB has set up a $10B loan facility for members & successfully launched a $3B social impact bond (the largest of its kind in history). Adesina welcomes the G20's suspension of payments on bilateral debt this year – and indicates that c. $130B - $150B in fiscal space could be created if world governments cancelled debt owed by African governments.
COVID-19 and the locust invasion in East Africa: The desert locusts have the potential to pose a "larger crisis" for the continent. Around 150M locusts in a square kilometre can consume the food of 35K people in a single day. Adesina forecasts a dramatic fall in food production and suggests the number of hungry people in East Africa could reach 30M.
Watch the video by clicking here.
2) McKinsey has written a short report that explores how governments in Africa will have to strike a delicate balance as they seek to both protect lives & safeguard livelihoods.
Protecting lives: if the spread of COVID-19 is not contained, Africa may have millions of cases by mid-July – which would almost certainly overrun health systems. While most countries have entered lockdown in response, some countries are also actively addressing their lack of essential equipment (e.g. South Africa's National Ventilator Project aims to produce 10K machines using locally sourced inputs by end of June / an apparel factory in Kenya switched to making masks – now produces 30K a day).
Safeguarding livelihoods: The jobs & incomes of 150M Africans – across the formal sector (50M) & informal sector (100M) – are at risk (i.e. a third of Africa's 440M workforce). The economic stimulus packages announced by African governments average at just c. 1%-1.5% of GDP (in comparison, China is injecting a stimulus worth 4% of GDP). The authors advise African governments to set up a "Situation Room" and strategically target their economic support at vulnerable individuals (e.g. via cash transfers); essential SMEs (e.g. by keeping markets open with elevated hygiene standards); and key corporates (e.g. via debt-for-equity swaps & tax breaks).
Finding the right path: The authors note how - so far - most African governments have sought to prevent the spread of COVID-19 among the general population by instituting lockdowns, closing borders & banning mass gatherings. In most African countries, this state of affairs cannot be sustained over a prolonged period – as so many people live hand to mouth. Therefore, governments will need to ease their more general lockdowns & shift to specifically shielding the elderly / vulnerable (e.g. by working with local leaders, issuing incentives to "stay at home" & erecting virus-free zones within communities).
The authors clearly detail the health imperative ("protecting lives"), the economic imperative ("safeguarding livelihoods") and the trade-off ("finding the right path"). While painful, the lockdown appears to have been a relatively easy step – when compared to the complexity and risks associated with opening up. Individual countries will need to deploy a mixture of "demographic solutions" (i.e. shielding the elderly), "geographic solutions" (i.e. opening certain cities first – based on low transmission rates) & "economic solutions" (e.g. opening certain sectors first – owing to ease of working at a distance / their strategic importance).
3) Landry Signé - a leading thinker at Brookings - has written a short article for Quartz Africa in which he explores why some African economies will fare better than others following COVID-19.
He suggests three distinct groups of economies will emerge, with recovery prospects largely linked to how "resilient" a country's growth has been over the past two decades.
The "resilient" group: this set of countries have exhibited the strongest & steadiest economic growth rates since 2000 (e.g. Ethiopia & Rwanda). This group appears best prepared to continue unlocking their potential after COVID-19, as these countries have significantly improved the ease of doing business, the effectiveness of their governance and their relations with international donors / global investors. In addition, these countries are oil importers – and therefore stand to benefit from the ongoing price war.
The "relatively resilient" group: this set of countries have exhibited improving growth rates over the past decade (e.g. Ivory Coast & Ghana). This group's relative resilience is a product of improved state capacity, macroeconomic management and relations with multilaterals. However - given the short duration of this group's high economic performance - COVID-19 will be a good test of their actual resilience (e.g. as cocoa exporters, Ivory Coast & Ghana will be hurt by the reduced demand for chocolate – and their healthcare systems are relatively fragile).
The "least resilient" group: this set of countries have exhibited either slow or very erratic growth rates over the last two decades (e.g. slow growth = CAR & Zimbabwe; erratic = Gabon, Nigeria & Angola). These countries will suffer the most – with oil-rich countries particularly affected (e.g. oil makes up 90% of Angola's exports – with China buying the majority).