Africa
Latest
2020 Highlights Report
I'm delighted to share our report setting out highlights from our five sector programmes in 2019/20. For each programme, we set out the journey so far, current momentum, achievements in 19/20 and next steps.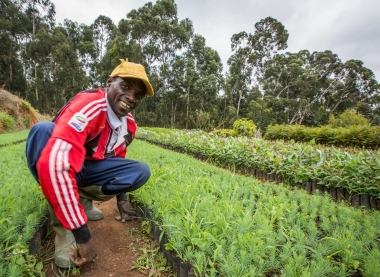 You can download the report by clicking here.
The report sets out some of the huge achievements our teams have contributed to through their hard work and dedication. I'm really proud of the successes outlined in the report, but, more than that, I am proud of us as an organisation and the way we try to work.
The report is honest about where there have been setbacks or slower progress than we might have hoped. What we're trying to do is exceptionally ambitious, and we are in a fortunate position, with our long-term approach allowing us to learn from setbacks and adapt so we can ultimately succeed. Some of the big successes in the report have been several years' work, and have only happened because we have learned from initial failure.
The report was written before the current COVID-19 pandemic really began to grip the world. This will undoubtedly have an impact on the sectors where we work and our plans for the forthcoming year. However, I'm confident our teams will rise to the challenges, and look forward to seeing what we can achieve together over the forthcoming year.