Africa
Latest
30/06 Impact of COVID-19 on East Africa - Recommended Reading
Each week we are sharing some of the interesting articles we've read recently on the impact of the COVID-19 crisis in East Africa.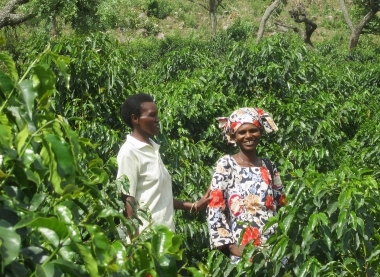 1 – An opinion piece in Bloomberg explores how sub-Saharan Africa - led by East Africa - is economically outperforming the rest of the world during this crisis.
Africa has fewer COVID-19 cases than any other heavily-populated continent. In part, this relatively low infection rate reflects Africa's young population, high average temperature and outdoor culture.
However, Africa is not just exceeding expectations in relation to public health. Africa is home to six of the top ten fastest-growing economies in the world and is forecast to experience the lowest percentage drop in GDP of any region. Three out of the top ten economies are in East Africa: Rwanda (3.2% growth), Ethiopia (3% growth) & Uganda (2.8% growth). Given that globally GDP is expected to contract by 3.7% this year, it's clear that sub-Saharan Africa - and East Africa in particular - is well-positioned to recover strongly from the crisis.
With regards to equities this year, communications firms in sub-Saharan Africa are leading the way with a total return of 22%, which is more than double what is being earned by global healthcare firms (the best performing industry in the world). Across Africa, sovereign debt is up 24% since the beginning of April, which is more than double the market total of 10%. When COVID-19 became a global crisis, the world's largest investors divested from the continent – they have missed an opportunity.
2 – In a bid to safely revive the aviation industry, Airports Council International Africa & The International Air Transport Association have written an open letter to African ministers of health, transport, interior and foreign affairs.
With regards to restarting flights, the aviation industry is facing an unprecedented challenge. Airlines and airports in Africa stand to lose $8-11B in revenues this year and are experiencing a high degree of uncertainty. The aviation bodies argue that restarting air travel and restoring passenger confidence are vital prerequisites to ensure economies in Africa recover from COVID-19.
The open letter sets out a roadmap to relaunch the industry, addressing health and safety concerns while maintaining the economic viability of this critical sector. The roadmap aims to align governments behind a set of consistent and agreed measures which will limit the transmission risks in airports and on planes.
The roadmap includes: passenger contact tracing; entry / exit temperature screening measures; social distancing; use of PPE; cleaning and disinfecting; COVID-19 testing; immunity passports; & transfer screening.
The industry is working in collaboration with governments in Africa to re-open aviation and - since tourism is a pivotal sector - many leaders are beginning to listen. The goal is to establish an overarching and outcome-focused approach on the continent, rather than allow individual states to introduce their own regulations, resulting in a complex web of red tape. The aviation industry is calling for travel restrictions to be lifted as soon as possible - following bilateral or multilateral arrangements among countries.
As more than a third of global trade is transported by air (in terms of value), the restart of aviation will play a key role in kickstarting the economic recovery in Africa. Indeed, if governments in Africa can cooperate on this issue, it may well open up regional trading opportunities and serve as a catalyst for the implementation of the African Continental Free Trade Area.
3 – Senior economists and scientists from the World Agroforestry Centre (ICRAF) & CGIAR argue in The Conversation that the recovery from COVID-19 presents an opportunity to improve Africa's food system.
The article begins by exploring food insecurity in Africa during the COVID-19 crisis. While wealthier people stay inside and practise social distancing, the economically marginalised populations must risk going out to sustain themselves. For some it's a choice between potentially catching COVID-19 or starving.
This inequality highlights the need for systemic change – over 1.58B people around the world cannot afford a healthy diet.
Even before the COVID-19 crisis, the food system in Africa was ailing. Food is perennially in short supply. In 2018 in sub-Saharan Africa, more than 250M people experienced severe food insecurity. Farmer incomes are lower than anywhere else in the world and more than 30% of children are stunted partly due to poverty and poor diets.
There is no shortage of crises which plague the food system in Africa - e.g. locusts, conflict, flooding - but solutions are always implemented to mitigate harm rather than help realise long-term systemic change. The system failure caused by COVID-19 provides a rare opportunity to affect change – a chance to sketch out a recovery plan which is geared towards creating a better future for all.
The authors suggest three ways this could be achieved:
Focus on nutrition-sensitive agriculture: The idea is to promote integrated farming systems that use species diversity (as a source of resilience / diversified diets) while reducing the use of harmful chemicals. This can be achieved through improving the integration of crops / livestock, climate smart agriculture and conservation agriculture. It is also important that governments play an active role (e.g. using smart subsidies to ensure food production results in healthier lifestyles / greater ecological biodiversity).
Reframe development progress: Rural development should open up complementary opportunities, so the most vulnerable are not solely dependent on agriculture. Activities such as processing harvests and adding value to products will not only increase the welfare of farmers, but also improve the functioning of food systems.
Recognise planetary health: Human modification of the natural environment is linked to health problems ranging from stress to infectious disease – not to mention the biological risks. The interconnection between the health of natural resources, agriculture, humans and the environment mustbe recognised and purposefully managed to optimise impact and avoid unintended consequences.
The article concludes with a call to action: now is the time for food systems to "build back better". Scientists can help develop a comprehensive strategy for the continent's future food solutions.
Photo credit: UN Women