Africa
Latest
Hamisi Iddi Malinga
Gatsby Africa and the Forestry Development Trust wish to commemorate a fallen former colleague, a great ambassador of our work and a friend - Hamisi Iddi Malinga - who passed away suddenly last weekend.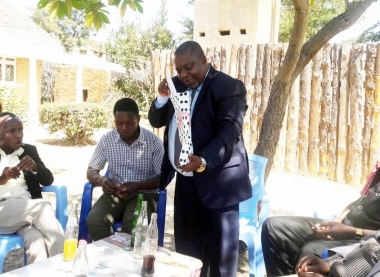 Malinga (the most common name) was a professional forester with over 20 years of extension and community development experience in the government and private sector. He was one of the first employees at the Forestry Development Trust (FDT). He helped initiate a range of programme activities including farmer surveys, nursery capacity building, tree growers' outreach and provision of improved seeds. He was also instrumental in FDT receiving national recognition as a winner of an environmental award for Iringa region in 2016.
Malinga was a high-spirited man and he brought so much energy to FDT. He left FDT in July 2016 after being appointed by the President as District Executive Director for Babati district, Manyara region.
Even after leaving FDT, Malinga stayed in contact with the team, continued to be a friend to many, and remained a genuine ambassador of our work, while always giving us advice from a local government perspective. Malinga never missed the opportunity to pass by the office and say hello every time he was in Iringa.
Our thoughts and prayers are with his dear family. We will miss him dearly.