Africa
Latest
Monthly Briefing: Economic Developments in East Africa
Every month we are working with our partners Msingi and Kenya Markets Trust to produce a briefing on economic developments in East Africa.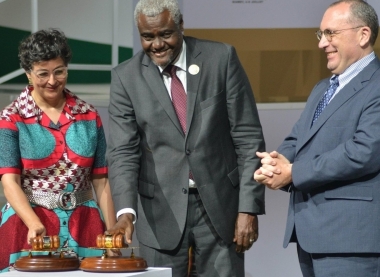 This covers information on macro issues - including significant political and environmental news - across the region, plus articles about the sectors we work in. It also looks at major donor announcements.
You can download January's briefing by clicking here.
Image: Moussa Faki Mahamat (C) announces the operational phase of the African Continental Free Trade Area
Credit: Xinhua / Alamy Stock Photo
SUBSCRIBE
Would you like to receive our monthly briefing straight to your inbox when it is published? If so, please sign up below.