Africa
Programmes
Aquifer Limited
We support this company to invest in enterprise models delivering sustainable economic development and social impact in Mozambique. It ultimately aims to encourage greater private sector investment in the country by demonstrating models and sharing lessons.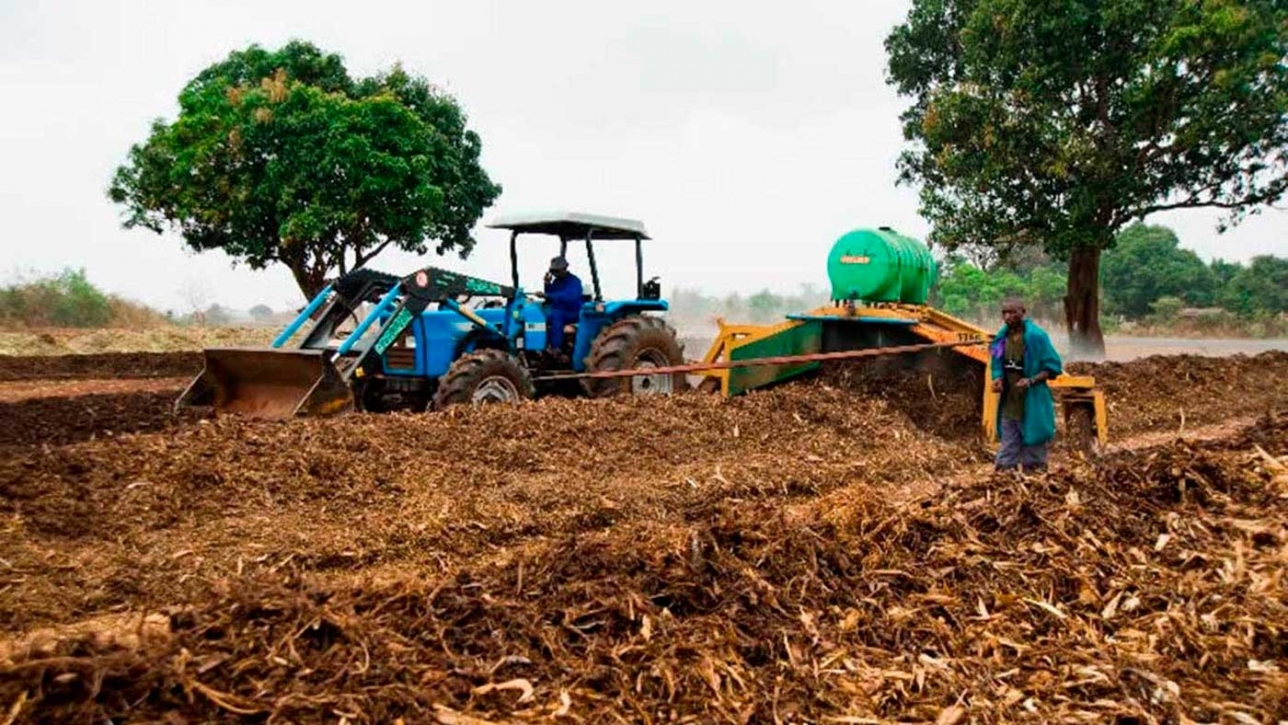 AQUIFER LIMITED was created in 2004 to help create jobs and improve incomes for the poor in sub-Saharan Africa. After examining various potential focus countries, the company was drawn to Mozambique because of its receptive political environment, prospects for achieving internationally competitive scale in selected agricultural sectors, and strong need for investment capital stemming from the risk aversion in its capital markets and the lingering effects of civil war on its economic development.
AQUIFER seeks to develop businesses that can earn market rates of return, even if the company itself takes a subsidised return to get those enterprises to scale. AQUIFER aims to build local linkages and economic value, and is committed to reinvesting all excess profits locally in Mozambique.
AQUIFER has a 100 per cent shareholding in Grupo Mozfoods S.A. and its main subsidiary Companhia do Vandúzi, which grows, sells and exports fresh produce. Vandúzi operates in Manica province and now employs more than 1,800 people and works with 750 out-growers.
Since Vandúzi's foundation in 2004 it has become Mozambique's largest exporter of fresh produce, specialising in exporting exotic vegetables to European and South African retail markets. It has built relationships with a wide and varied set of customers, including Marks & Spencer, Finlays and South African retailer Woolworths. The company has also diversified to supply products directly to firms working in the extractive sectors, including the increasing gas and coal operations in the north of Mozambique.
Vandúzi operates in the most challenging of environments, facing issues with infrastructure and the shortage of local skills, plus significant risks in terms of climate, pests and disease. Despite this, the company has undoubtedly revitalised the local economy over the last five years, and management are working hard to tackle challenges, mitigate risks and secure financial sustainability.
Other pioneering activities by AQUIFER operations in Mozambique include:
The launch of an innovative structured finance facility in partnership with local and international banks which, through an active risk sharing mechanism between the company and financial institutions, allows the smallholder farmers behind a portfolio company's rice activities to access working capital finance. The facility structured was the first of its kind in Mozambique.
The largest focused research effort towards the development of locally adapted varieties of rice, maize and other staple crops in the country. AQUIFER carried the full burden of costs and has gained significant unique competencies in the development and production of quality seeds for the country.
While the operations' social and economic impact on local communities has been considerable, the most important purpose of AQUIFER's investments is to serve as a demonstration model for others to learn lessons from, with the ultimate desire of encouraging investment in Mozambique from other players who would otherwise be reticent to bear the heavy burden of being first movers. As such AQUIFER has built industry infrastructure, promoted private sector activity in the country, and shared lessons through international investing networks and forums.