We previously funded rice projects in West Africa, focusing on boosting production in Nigeria and Ghana through the release of new higher-yielding, drought-tolerant varieties selected by farmers for their suitability to local conditions and tastes.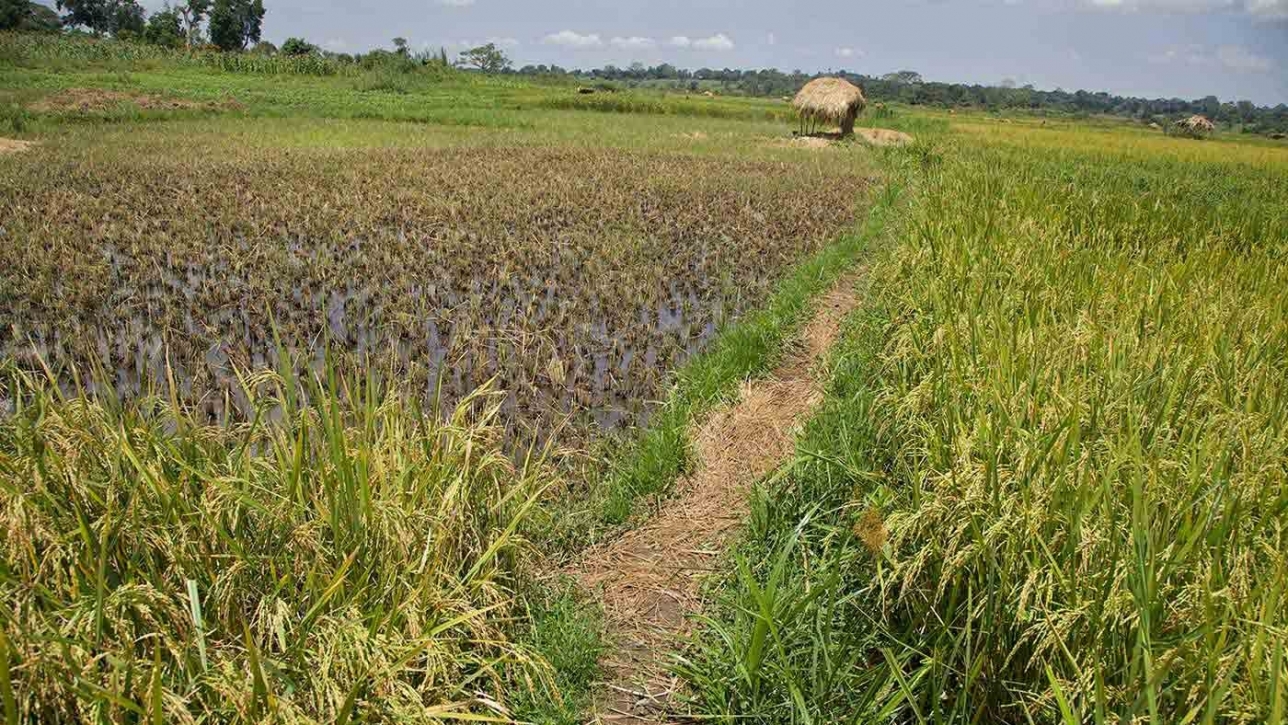 Demand for rice in West Africa outstrips production, with the region spending $1 billion a year on imports. There is huge potential to boost domestic output through higher-yielding, drought-tolerant varieties. Yet farmers often reject such varieties when they are introduced because a locally important characteristic - such as taste, cooking qualities or suitability for intercropping - has been overlooked.
Between 1999 and 2007 Gatsby funded efforts to help farmers across Nigeria and Ghana identify their preferred rice varieties from a diverse set of new materials known as NERICA (New Rice for Africa) developed by the West Africa Rice Development Association (WARDA).
WARDA planted 20 or more varieties together at one site, before working with local farmers to evaluate all the materials on offer. Based on the first year's evaluation, the farmers chose the five or six varieties that seemed best suited to their needs and local conditions, taking away seed and planting on their own land. Researchers and extension workers continued to work with the farmers to establish the most appropriate sowing dates and the fertilisers and pesticides needed to maximise output. In the third year farmers were able to access more of the same planting material but on the basis of paying for it. Extension workers established community-based seed production facilities to increase availability of the one or two best performing varieties.
Overall, WARDA and its partners have worked with more than 3,200 farmers across 24 of the 36 states of Nigeria and six of the 10 regions of Ghana. The new varieties have increased yields by between 50 and 200% and uptake has reached 70% in some areas.
In Ghana, Gatsby also funded the Council for Scientific & Industrial Research to help improve the competitiveness and profitability of locally produced rice through a number of interventions across the production, processing and marketing sections of the value-chain.