Africa
Programmes
Rwandan Tea Sector
Trialling new ownership structures and methods of supporting farmers to allow the sector to fulfil its world-class potential, while ensuring smallholders benefit from its growth.
The Opportunity
Rwanda produces some of the highest quality black teas in the world. The 60,000 jobs in the sector make it Rwanda's third largest employer, and more than 42,000 smallholder farmers grow tea.
But the sector's potential is even greater. Further investment could drive increased planting, yields, quality and efficiency, boosting returns and incomes for farmers and factories.
Moreover, innovative models for smallholder ownership of factories and related companies could ensure farmers hugely increase their share of the sector's value as rapid growth kicks in. The Rwandan government itself is eager to ensure the sector grows in an inclusive way.
Our INVOLVEMENT
In 2011, the government announced it was privatising two tea factories. Gatsby and our partners The Wood Foundation Africa (TWFA) realised buying the factories could allow us to demonstrate the commercial viability of smallholder-owned tea factories. As implementing partner, TWFA began the process of turning these failing factories around.
We further expanded our footprint in 2016 and 2017 by creating service companies to support farmers to plant quality tea and thus facilitate factory investments. This is leading to factory investments of ~US$50m in Rwanda that would otherwise not happen.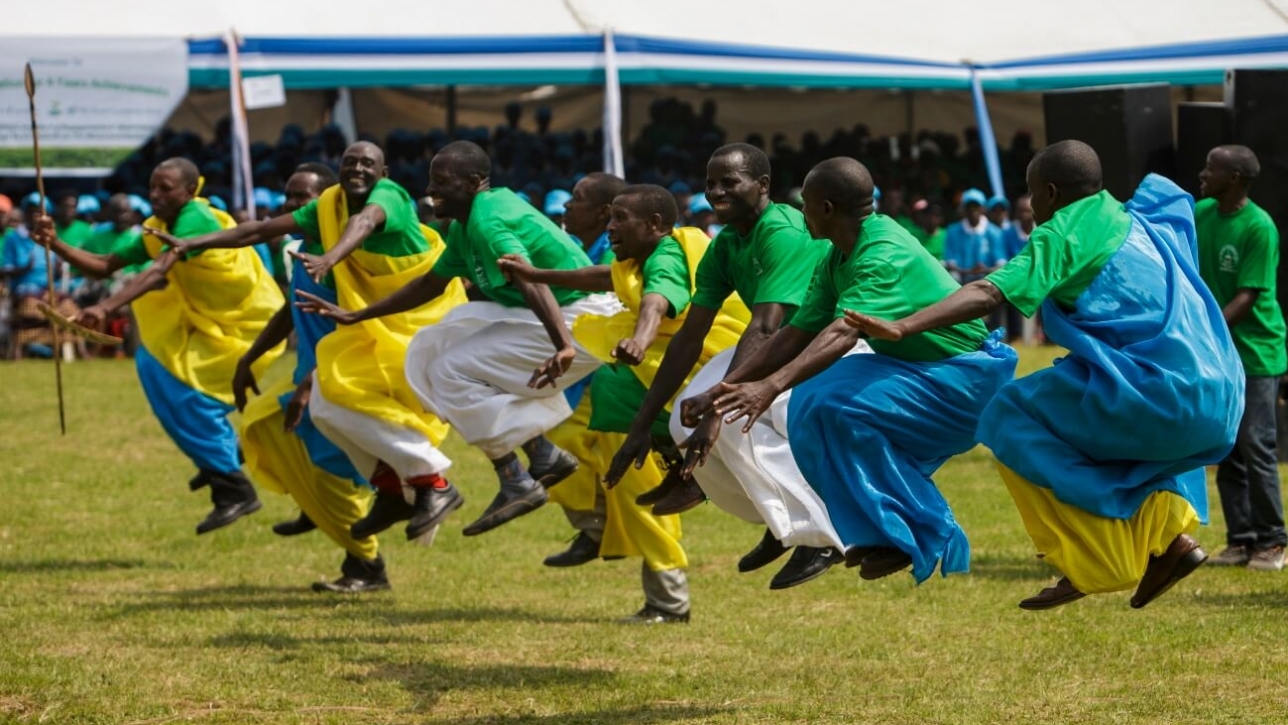 Farmers dancing at a celebration of the factory investments
potential impact
Success in our programme could result in:
More than 23,000 farmers across Rwanda achieving higher incomes through our investments
Farmers in our factories increasing their share of the made tea price to ~60% – from less than 25% in 2011
Tea export revenues more than doubling – from US$83.5m to US$209m by 2024
LEARN MORE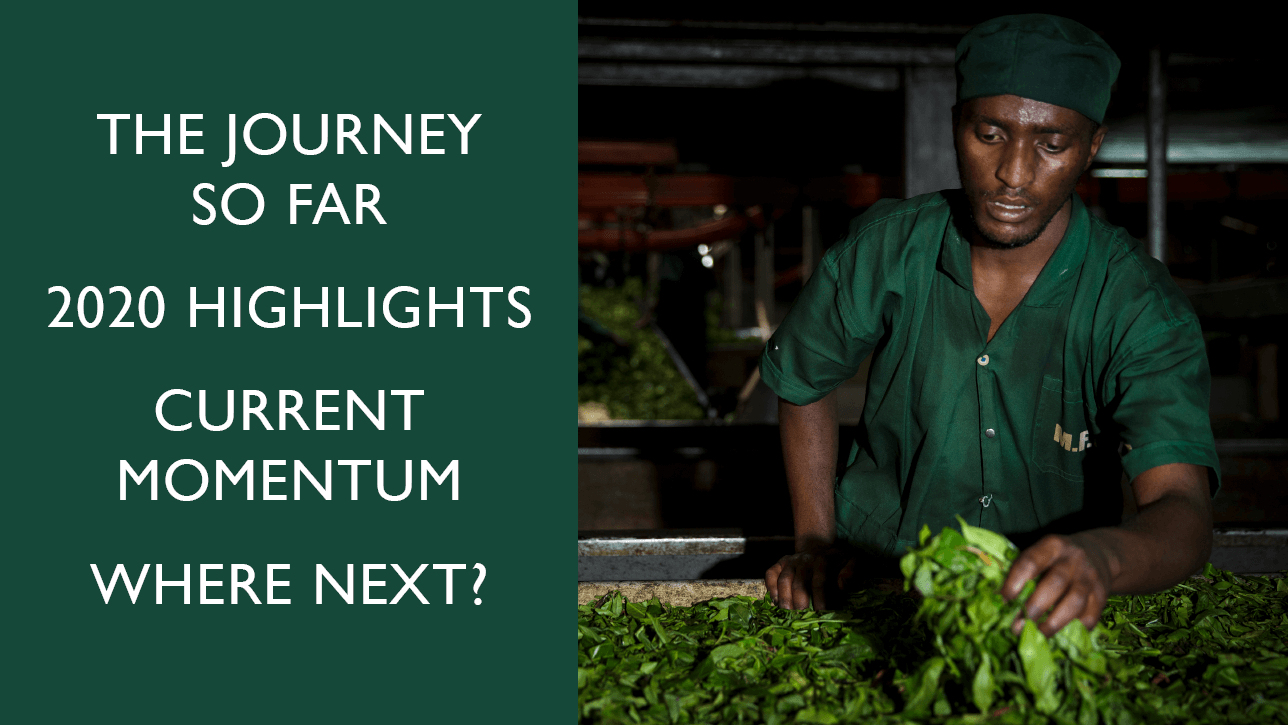 Click here to learn more about the programme, including the journey so far and highlights from 2020.
CASE STUDY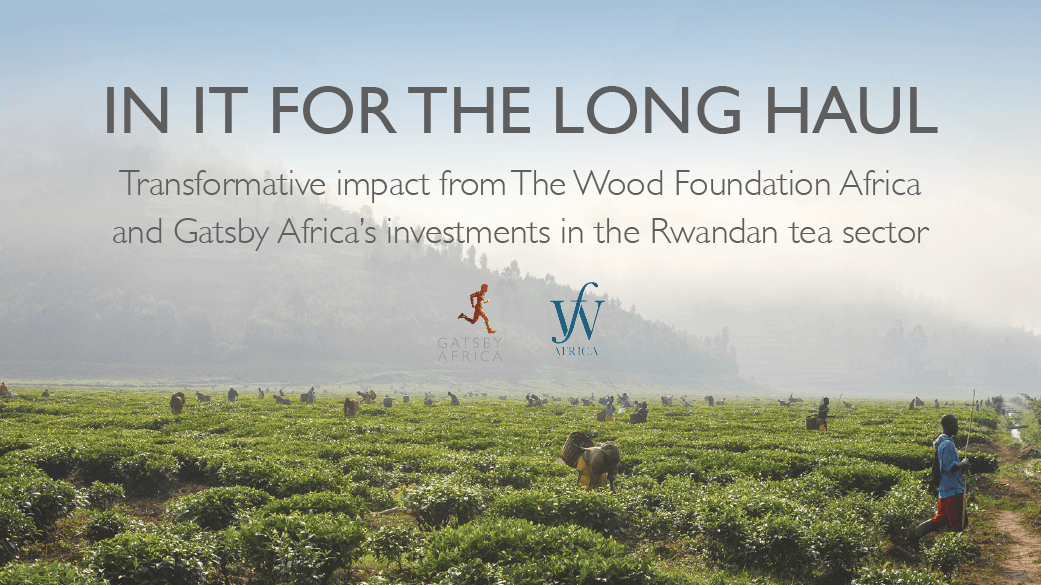 This case study tells the story of our work in Rwandan tea, highlights the impact to date, and draws out lessons – including recommendations for those considering an investment-led approach to development. Click to learn more.