Africa
Programmes
Tanzanian Forestry Sector
Creating a world-class commercial forestry sector that underpins downstream wood and energy industries and delivers widespread economic, social and environmental benefits to Tanzanian citizens.
THE OPPORTUNITY
Tanzania cannot currently meet demand for timber and fuel-wood, leading to US$150m of imports a year plus the mining of natural forests, with deforestation running at 400,000 ha per year.
But this does not have to be the case. Tanzania has among Africa's most favourable growing conditions and significant land available for planting. Opportunities exist to dramatically raise productivity, particularly through technology transfer and innovation.
The time to act is now. With a rising population, economic growth and industrialisation set to increase demand further, Tanzania needs to transform its forestry sector. By taking the right steps, the country can protect its natural forests, exploit compelling export opportunities, and ensure that hundreds of thousands of new jobs are created in a thriving sector.
Our programme
In 2013, Gatsby established the Forestry Development Trust (FDT) to work with public and private stakeholders on a long-term programme to transform the sector and see it fulfill its huge potential. Some of FDT's achievements to date include:
Developing the most substantial tree research infrastructure in East Africa - with 117 different varieties of tree species, clones and hybrids being trialled across 23 sites with 13 partners across 4 climatic zones. This research is already influencing private and public sector investment decisions.
Facilitating visits by international experts Australia to demonstrate new wood processing technologies.
Inputting to new national policy on forestry.
Being invited onto the Forestry Working Group of the Tanzania National Business Council, which brings together public and private actors around priority sectors to think through improvements to the enabling environment.
Potential impact
By developing the right infrastructure and investment environment, by 2035 Tanzania could:
Almost treble the number of jobs in wood product value chains to 400,000.
Increase the number of small-scale growers in the sector by 50% to 90,000.
More than treble government revenue from forestry to TSh 300 billion.
Become a net exporter of wood products, bringing in at least US$50m per year.
LEARN MORE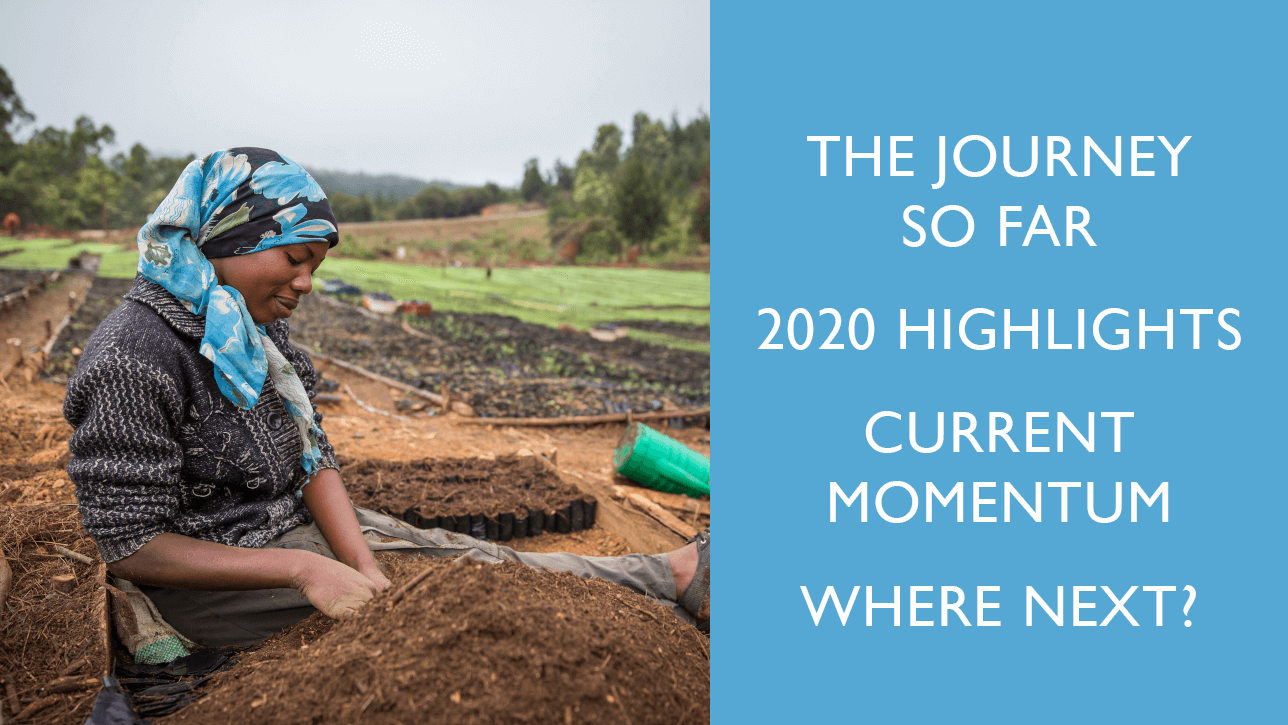 Click here to learn more about the programme, including the journey so far and highlights from 2020.
CASE STUDY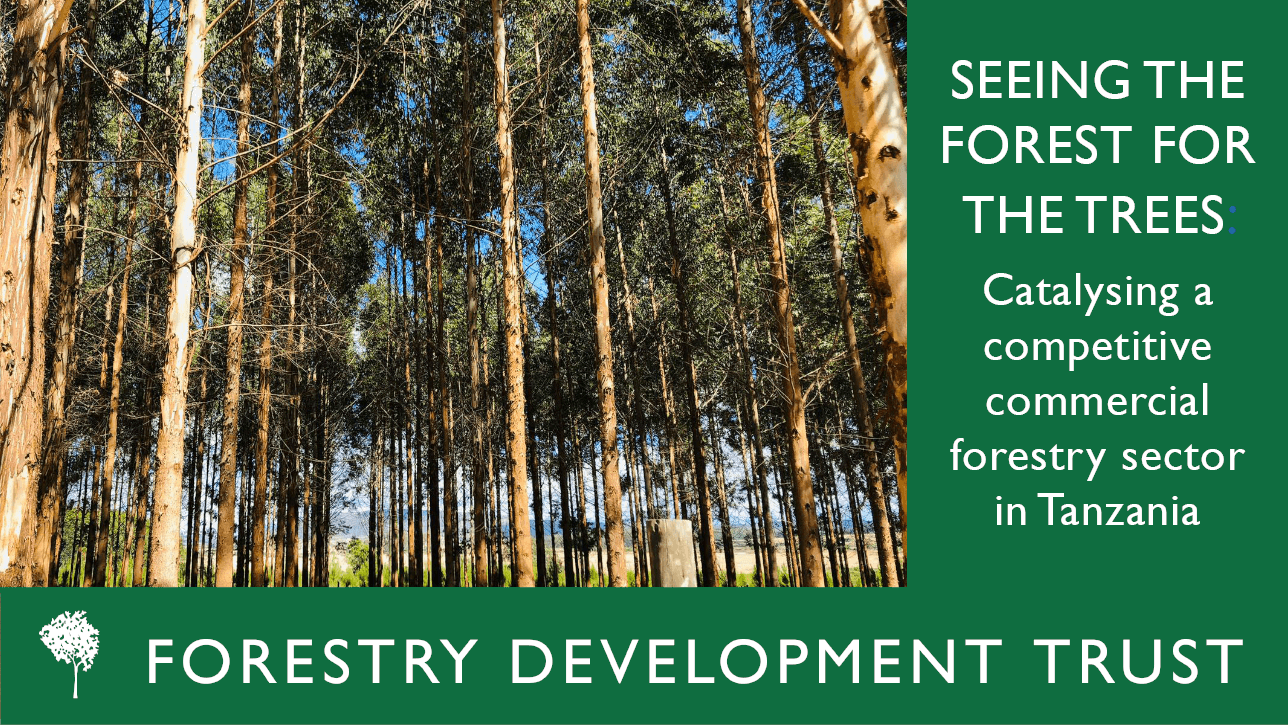 This 4-page case study looks at the evolution of our work to transform the sector, outlining how our approach has changed over time as we've built credibility, momentum and learning, and as the sector context has evolved.