Education
Latest
2019 Sainsbury Management Fellows MBA scholarship now open
To inspire more engineers and science graduates to acquire business education and to offset the rising cost of attending business school, the Gatsby supported Sainsbury Management Fellows (SMF) MBA scholarship funding has risen to £500,000 per annum.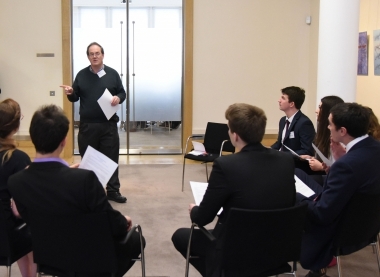 In 2019, 10 successful graduates will be awarded £50,000 each towards an MBA to study at one of 14 international business schools, including Harvard, Stanford, London Busines School and INSEAD.

Historically, the SMF scholarship scheme has been for engineers who want to become business leaders and entrepreneurs, but the criteria are being expanded. Along with the funding increase, SMF is also broadening eligibility to embrace engineering and technology professionals whose first degree is in allied technology and science disciplines such as physics and computer sciences.
Commenting on the this year's scholarship, David Sainsbury said: "Sainsbury Management Fellows have contributed to the growth of the UK and world economy, across all economic sectors. Since the scheme began in 1987, over 275 new businesses have been founded and Sainsbury Management Fellows have generated £4.5 billion worth of economic wealth and have created 18,000 jobs.
"I am pleased that my Gatsby Foundation continues to support the Sainsbury Management Fellows' Scholarship scheme. I hope that, by increasing the amount of the scholarship, we will encourage and enable even more people – from a wide range of backgrounds - to apply for the award in future."
The SMF scholarship scheme is administered by the Royal Academy of Engineering. For more information, visit the "grants and prizes" section of the Royal Academy of Engineering's website. The deadline for consideration in the next round of interviews is 4pm on Monday 13 May 2019.