Plant Science
Focus Areas
Creating centres of excellence
Making ground-breaking progress in plant science requires the best researchers and state-of-the art facilities. We provide core funding for two outstanding centres of research in the UK: the Sainsbury Laboratories in Norwich and at Cambridge University.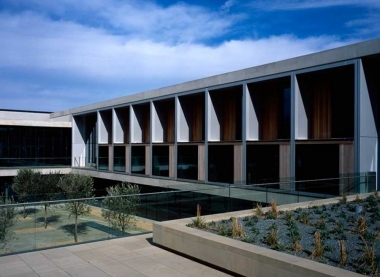 The Sainsbury Laboratory Cambridge University was opened by Her Majesty the Queen in April 2011. It is located in the University's Botanic Gardens and houses more than 150 scientists and support staff. The aim of the Laboratory is to elucidate the regulatory systems underlying plant growth and development – essentially to understand how the diversity of plants grown in the Garden arose.
The Sainsbury Laboratory - Norwich is located at the John Innes Centre. The Laboratory favours daring, long-term research and is housed in a modern building with access to state-of-the-art technologies and support services to enable cutting-edge science. Groundbreaking work that has arisen from the Laboratory includes the cloning of the first of the receptor-like protein class of plant resistance genes and the discovery of small interfering RNA (siRNA), the specificity determinant in RNA-mediated gene silencing.