Africa
About
Job Vacancies
We are currently looking for exceptional candidates for important roles in Tanzania.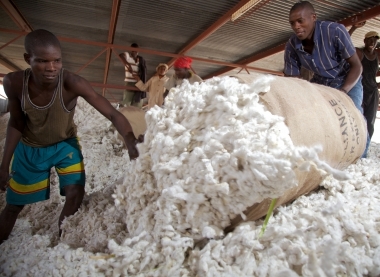 SENIOR MANAGER, POLICY & INSTITUTIONS COTTON SECTOR DEVELOPMENT PROGRAMME
Are you a Tanzanian strategic thinker with strong public policy and analytical skills, a private sector mindset and the ability to rapidly understand new industries, sectors and companies? Do you understand the latest thinking and best practice in private sector development and approaches to transforming entire sectors, and have a commitment to market-based solutions for development? Could you partner and lead negotiations with senior government stakeholders to promote political understanding and secure commitment to supporting the development of an inclusive, competitive and resilient sector?
Gatsby Africa is seeking a Senior Manager for Policy & Institutions for its Cotton Sector Development Programme. In this crucial role, the Senior Manager will work closely with the Tanzania Cotton Board to ensure an effective policy environment, provide evidence to senior officials in support of proposed policy changes, and identify opportunities to build the capacity of critical sector institutions.
The successful candidate will have some programme implementation experience and exposure to private sector development, as well as experience engaging with political economy and institutional governance issues. They will have experience in coordinating advocacy work and managing consultants, and be self-aware and professional in all engagements.
If you are interested in applying for this role please see the job advert and candidate pack for more details.
SENIOR MANAGER; TREE GROWER SERVICES
Are you a market system development professional committed to promoting long-term economic development through sector transformation in Tanzania? Do you have senior level experience in managing and implementing market-based solutions in large-scale sector development programmes or interventions to enhance sector competitiveness? Would you like to use your skills and experience to help create improved livelihood and employment opportunities for thousands of Tanzanians?
The Forestry Development Trust (FDT) is seeking a Senior Manager for its Tree Grower Services. This exciting and impactful role will ensure that small and medium scale tree planters in the Southern Highlands have access to high quality planting material, training, inputs and information on best tree planting practices, resulting in increased yield and revenues from better quality wood products.
The ideal candidate will have at least eight years' exposure and practice experience in implementing market systems approaches (ideally sector development programmes); proven experience in relationship management, business development and monitoring and evaluation; and demonstrable management, communication, strategic, analytic thinking skills and fluent English and Kiswahili. Some understanding of technical and commercial forestry would be an advantage but is not essential.
If you are interested in applying for this role please see the job advert and candidate pack for more details.