Africa
Focus Areas
Covid-19 Response
Our team is busy working to help people, governments and firms tackle the huge challenges caused by the COVID-19 crisis in the sectors we support.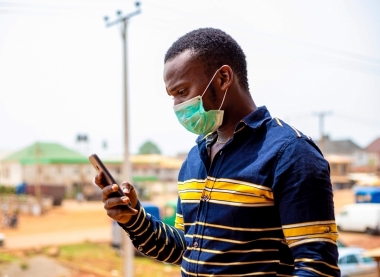 The environment is uncertain and fast-moving – requiring a dynamic and flexible approach informed by solid evidence and up-to-date intelligence.
We are gathering information and talking to partners to help stakeholders coordinate and ensure sectors are in the best possible position to mitigate the impact, survive the crisis and thrive in the future. We will share more about our response as the situation evolves.
On this page we will also share useful information we have collected from other sources – we hope this may be helpful to others.
COVID-19 - the situation in East Africa and our response
Click here to download our report on how the crisis has impacted the sectors where Gatsby and our partners work, and how we are responding.
covid-19 impact on east africa - MONTHLY briefing
Every month, we are working with our partners Msingi and Kenya Markets Trust to produce a briefing on economic developments in East Africa – including the ongoing impact of COVID-19. The briefing covers macro issues - including significant political and environmental news - across the region, plus articles about the sectors we work in. It also looks at major donor announcements.
You can download the latest briefing by clicking here and subscribe to these updates using the form at the bottom of this page.
RECOMMENDED READING
Every week at the height of the crisis, we shared summaries of interesting articles we had come across. Please click on the links below to explore these.
Gatsby Africa statement on our response to the covid-19 crisis
You can view our full statement by clicking here.
SUBSCRIBE TO OUR MONTHLY BRIEFINGS
Would you like to receive our briefings straight to your inbox when they are published? If so, please sign up below.