Africa
Latest
08/09 Impact of COVID-19 on East Africa - Recommended Reading
Each week we are sharing some of the interesting articles we've read recently on the impact of the COVID-19 crisis in East Africa.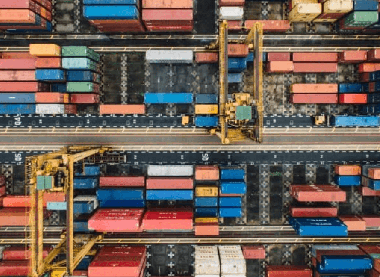 This week, we recommend the following three articles:
1 - UNCTAD and the OECD highlight the impact of COVID-19 on food security in Africa and provides solutions to mitigate the economic impact of the pandemic on food systems.
Economic and food security projections:
The IMF predicts a pandemic-induced recession with a 4% contraction in global GDP. They predict a 1.5% drop in Africa's GDP (7.8% in smaller economies) resulting from the impact of containment measures on export commodities and associated revenue losses (trade restrictions, border closures and transport bottlenecks). UNCTAD estimates a 5% loss in public revenue with implications for the achievement of the SDGs and Africa's Agenda 2063.
60% of Africa's population is dependent on agriculture for livelihoods and subsistence. The pandemic and climate shocks will affect production with bottlenecks in distribution and affordability (citing commodity price hikes in Kenya from March-June 2020). These challenges will have a detrimental effect on food security.
Africa is a net food importer ($35 billion/annum). The impact of Covid-19 lockdowns and border closures on trade, logistics, production, marketing and trade activities, and value chains have led to panic-buying and price hikes. Policy responses (physical distancing, curfews, travel restrictions and ban on trade in certain commodities) have varied across the continent and placed low income/informal workers in a precarious situation.
73 million people are facing severe food insecurity and the effects of climate change. The article highlights the locust outbreak in the Horn of Africa is providing additional pressure on food systems, placing the region at the risk of political instability.
UNCTAD's modelling on the effect of the pandemic on economies predicts that African food exporters will be hardest hit due to lower global demand and a slump in productivity. The 4% drop in global GDP may lead to a 3% decline in food exports from Africa.
Contracting of revenue from trade taxes and duties will have negative implications on productivity.
Mitigation:
The blog suggests strengthening the capability of African states to manage food insecurity and other crises through the removal of export restrictions on food and ensuring the movement of goods and related services (transportation).
It also suggests reduced commodity dependence and focus on diversification and value addition, augmented by agricultural labour productivity and the implementation of the African Continental Free Trade Area (AfCFTA). This would promote economic diversification, improve intra-regional trade, address job creation and provide revenue to combat food insecurity. AfCFTA will also address supply chain challenges in regional markets.
2 - The WTO provides an 'Information Note' on trade costs resulting from the global pandemic.
The initial policy response to COVID-19 included travel restrictions and border closures, which have affected trade in goods and services and disrupted freight transport, business travel and in-person supply of services relying on the presence of individuals abroad. These measures effectively stopped consumption and limited the physical presence of suppliers abroad. Travel and transport account for 15% of trade costs in agriculture and 31% in manufacturing, and travel restrictions will likely increase trade costs.
Freight transport performance, which is crucial to trade costs in manufacturing, has been affected by travel restrictions. Air freight transport has been disrupted by travel restrictions - global air cargo shrunk by 24.6% in March 2020 – and though land and maritime transport have been unaffected, they have experienced delays due to new port protocols, port closures, crew-change restrictions, additional documentation, physical examinations and other measures that have disrupted shipping services. Reduction in demand for commodities has also impacted on land and maritime freight.
Personal and business travel have been severely disrupted. Tradeable services requiring physical presence-tourism, passenger transport or maintenance/repair services have been negatively impacted by travel bans and other containment measures, leading to considerable increases in trade costs. Reduction in business travel will affect the management of global value chains, extending to business and professional services and manufacturing production. While many services can be delivered electronically, face-to-face interaction is an important factor in production and mitigation depends on the effectiveness of ICT infrastructure. Governments and private sector services providers have been enhancing communications (mobile and internet services), including lowering costs, but this has been countered by heavy traffic.
Trade policy and regulatory differences account for 10% of trade costs despite liberalisation over the last three decades. Global trade plays a key role in the provision of PPE and other items crucial in fighting COVID-19. The introduction of temporary import-facilitation measures and export restrictions (with export restrictions raising trade costs) have led to global shortages of pharmaceuticals and equipment. Most export restrictions at the onset of the pandemic have been gradually eased. Positively, there have been moves to ease trade facilitation for border clearance of goods and automated procedures to respond to physical distancing measures. If maintained, these measures will reduce the cost of crossing borders.
Uncertainty is highlighting the impact of trade costs on international trade. The Note compares the first quarter of 2020 to the 2003 Iraq War and SARS outbreak, with 2020 exhibiting 60% more uncertainty (after a decline since trade tensions between the US and China in January 2020). This reduces the willingness of firms to invest in new trading relationships and may lead to a reduction in trade finance that will negatively impact developing economies due to risk aversion amongst lenders and cash flow challenges arising from the collapse of goods supply and demand.
3 - The Institute for Security Studies, Gordon Institute of Business Science and Frederick S Pardee Centre for International Futures at the University of Denver report on the surge in extreme poverty in Africa as a result of COVID-19.
The report describes the personal economic consequences of the pandemic with an additional 14 million people living below $1.90 per day with the potential for a further 26 million should the crisis extend into 2021. The report uses economic growth forecasts, mortality and efforts to mitigate impact through social grants to hypothesise the impact of COVID19 and offers policy recommendations to reduce risks and strengthen resilience.
Findings:
Africa will face development setbacks compared to pre-pandemic forecasts: $349-$643 billion smaller in 2030.
Optimistic forecasts see a return to 2019 GDP per capita levels by 2024. Continued setbacks may see a return to 2019 levels in 2030.
Social grants will marginally reduce extreme poverty and income inequality in the short-term.
14 million additional Africans will become extremely poor in 2020, with an additional 38-to-70 million more by 2030 (35-37% of Africa's population).
The pandemic will inhibit the achievement of the 2030 SDGs.
A resultant reduction in government revenue and health expenditure may see more people dying from reduced household health expenditure and hunger by 2030 than COVID-19.
Report Recommendations:
African countries should:
Adopt proactive responses to new information and adapt strategies to combat COVID-19.
Effectively manage existing resources to contain COVID-19.
Enact transparent and responsible borrowing.
Increase their tax base and improve revenue collection systems.
Accelerate digitisation of economies for increased resilience and productivity.
Invest further in health and WASH sectors to better cater to population needs in rural and urban areas.
The AU should:
Better co-ordinate procurement systems and action plans for the acquisition of health equipment in an environment of high global demand.
Call for debt moratoriums and relief for African countries.
Implement AfCFTA for increased economic diversification and growth.
Support ongoing efforts in continental medical research partnerships for COVID-19 and the co-ordination of disease and public health surveillance.
International development partners, lenders and civil society should:
Advocate for debt relief and transparency.
Support the provision of healthcare and basic infrastructure.
Provide financing and collaboration in key sectors like health as part of the COVID-19 response.
Place more attention on human right issues to keep governments accountable in their responses to COVID-19.