Africa
Latest
20/08 Impact of COVID-19 on East Africa - Recommended Reading
Each week we are sharing some of the interesting articles we've read recently on the impact of the COVID-19 crisis in East Africa.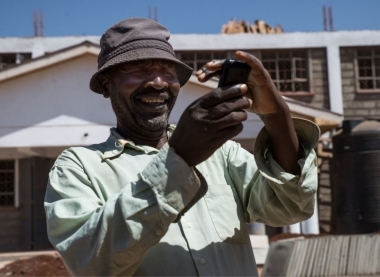 This week, we recommend the following three articles:
1 - The Tony Blair Institute for Global Change's Preventing a Lost Decade in Africa focuses on how COVID-19 is raising the risk of a turbulent decade for Africa, and how governments, development partners and the private sector can use policy levers to strengthen economic growth drivers
Historical economic performance
Sub-Saharan Africa's economies grew rapidly at an average 5.1% per year between 2000-2014, against 1.7% in the 1980s and 1990s. With a slump in commodity prices, real GDP averaged 2.3% between 2014-2019.
African countries with less dependency on the export of natural resources (e.g. oil and gas), have held up better – including Kenya (5.8%) and Ethiopia (9%) whose growth stems from agriculture, manufacturing and tourism.
Debt was a key contributor behind Africa's lost decade (1980s), affecting countries including Zambia, Angola & Ghana.
COVID-19 impact
Three major shocks have affected African economies from COVID-19: a global recession, disruptions to global trade and travel, and the impact of containment measures to control the spread of the virus. These have implications for:
Global travel and trade: Extensive disruptions in cross-border trade and global travel across the continent (African airlines were at 7% occupancy on April 1) is undermining growth in trade, discouraging foreign and domestic investment, and stalling major infrastructure projects.
Fiscal space: Covid-19 health response and economic stimulus packages (less than 1% of GDP) are too small to protect key industries, such as tourism and agriculture export sectors.
Food insecurity: The pandemic is also worsening food insecurity across the continent and is expected to double the number of people facing food shortages.
Public health: As health resources are redirected to managing COVID-19, protection against other public health threats is at risk.
FDI: UNCTAD expects a decrease in FDI inflows by between 25-40% in 2020.
Potential scenarios
Three potential scenarios for the next decade:
Lost decade scenario: Growth averaging 1% or below for the next 10 years, as seen in the 1980s.
Sluggish recovery scenario: Long-term growth at around 2.5%, likely leading to a rise in extreme poverty.
Great leap scenario: Recovery leads to a cycle of increased productivity, in which GDP growth returns to c.5%.
The report refers to 7 underlying economic growth drivers in a framework to assess what scenarios may span out:
For instance, in a lost decade scenario, a failure to provide social services would result in permanent health damages, as well as low educational outcomes that would lead many to remain in the poverty trap.
In a great leap scenario, human capital levels would improve, accelerating growth. Furthermore, global trade with Africa and export-driven growth would be restored, and there would be a rebound in travel after a vaccine is developed.
What policy options can be implemented?
Smart industrial policy: Instead of detangling themselves from global value chains and implementing import substitution-style policies, the use of smart industrialization strategies – mostly export oriented, or market-based – could help develop industries that can create jobs, stimulate innovation and widen the tax base.
Targeted support to key industries: This involves resources being devoted to employment intensive, growth-enhancing industries such as agro-processing, manufacturing, technology services and tourism.
Investing in human development: Devoting sufficient resources to invest in human capital, both through social protection programmes, and enhancing investments in education, nutrition, sanitation, the labour market and health.
The authors call on three groups of players – (a) African governments, (b) trade, investment and development partners, and (c) global private sector players - to coordinate their approach and take active engagement to develop partnerships, innovate, and aid the strengthening of government systems and structures for implementing policy agendas and delivering public services.
2 - The UNDP Accelerator Lab analyses the role of mobile money in Kenya and Uganda's COVID-19 response
The authors focus on how mobile money can support social distancing efforts and business continuity during the pandemic, as well as leverage opportunities in social protection and digital disruption. The authors feel that mobile money will continue to play an integral role in the recovery stage of the COVID-19 response.
Over the past 10 years, mobile money has enabled financial services for people working in informal sectors in East Africa, previously excluded by banking systems, as well as being a catalyst for the further growth of the e-commerce industry and fintech innovation ecosystem (e.g. ride-hailing and food delivery apps).
Trends in use of mobile money in Kenya
Historically, the post-election violence of 2007/2008 was a catalyst for the rapid adoption of mobile money; since movement limitations forced citizens to rely on mobile money as a safe and convenient way to send money.
According to the Central Bank of Kenya (CBK), mobile money transactions in Kenya in 2019 were valued at USD 38.5 billion (50% of Kenya's GDP).
Measures taken by regulators to encourage digital payments during COVID-19 significantly increased transaction values/volumes since mid-March 2020: Daily median transaction value increased from KShs 80/- to 325/-; A waiver on fees for transactions below KShs 1,000/- also encouraged a higher transaction volume; Increase in amount bands (KShs 70k-150k/-) led to additional transactions worth KShs 564 million per day.
Mobile money's role in the COVID-19 response
Organisations such as 'Mutual Aid Kenya' have been using mobile money to collect donations, while 'Inua Jamii' and 'Give Directly' are using mobile money to provide direct transfers to low-income households.
Mobile money in the 'new normal'
Physical distancing measures are likely to carry over into a post-COVID world, meaning that mobile money will continue to play a crucial role and result in increased prevalence.
The potential of mobile money has been reaffirmed by banks, who over the years have integrated their internet banking platforms to customers' mobile money wallets.
The authors recognise the risk of digital exclusion amplifying already existing inequalities. However, the financial infrastructure in East Africa allows informal businesses to thrive by creating linkages to e-commerce platforms.
3 - The UN Habitat and World Food Programme examine the impact of COVID-19 on the livelihoods, food security and nutrition in urban areas in East Africa
East Africa is among the fastest urbanizing regions on the continent - higher than the average for Africa, with 35 million people (58% of the urban population) living in informal settlements and 41.5 million food insecure. According to the WFP and ILO, it is anticipated that East Africa will experience disruption in three main areas:
Loss of income in the informal sector (women and youth being disproportionally affected),
Fall in remittances, and
Disruption of food systems.
Implications of COVID-19 on urban livelihoods
High population density: Informal settlements associated with higher risk of disease spread since social distancing is not practical, and inadequate provision of basic services for required levels of hygiene.
Economic impact: The no. of evictions has increased significantly due to lower incomes and inability to pay rent.
Lack of inclusive urban planning: Expansion of cities in the region without proper planning and the inability of governments to expand infrastructural services has led to the growth of informal settlements and inequality, where many vulnerable populations live in very poor conditions.
Markets and price developments
Travel restrictions: Lockdowns disrupted food supply chains and pricing that greatly impacts low-income urban households, while the easing of travel restrictions could increase urban-rural transmissions.
Food price trends: The price of nutritious food (cereals, meat, dairy) increased by more than 7% in the 12 months to April 2020, driven by shortages related to disruptions in supply chains, reduced demand and purchasing power.
Regional trade: Inconsistent flows of perishables (fish, livestock) from rural to urban areas and across borders has severely affected informal traders who have no formal registration to facilitate movements.
Covid-19 and urban protection risks
Public health: The number of deaths from HIV, TB and malaria could double by 2021, due to the diversion of health workers to COVID-19 cases.
Violence: COVID-19 could lead to a significant increase in gender-based violence incidents and child protection issues as more families are home together due to movement restrictions.
The way forward
Protecting the vulnerable: Concerted efforts are required to protect the health, food security and well-being of urban vulnerable populations.
Protecting informal livelihoods: To reduce the risk of disease spread, governments need to investment to provide universal basic services e.g. sanitation and handwashing facilities, set workable policies and actions that both respond to the pandemic and support sustainable inclusive urbanization.
Monitoring: UNHabitat and WFP emphasize the need for evidence-based assessment and monitoring of the situation, to inform strategies and effective programming interventions.