Africa
Latest
27/08 Impact of COVID-19 on East Africa - Recommended Reading
Each week we are sharing some of the interesting articles we've read recently on the impact of the COVID-19 crisis in East Africa.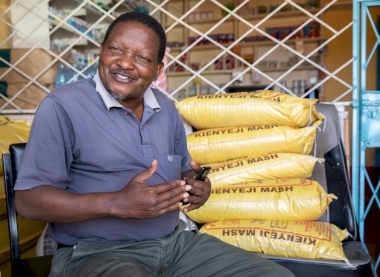 This week, we recommend the following three articles:
1 - International Growth Centre Director Paul Collier argues the pandemic is threatening economic prospects across Africa.
Background – Development, interrupted
African economies were on an upward trajectory, with four countries (Ghana, Rwanda, Ethiopia, and Senegal) replicating the success of East Asian Tigers. The pandemic is disrupting this story.
The pandemic's shock is not simply a health crisis, it is an economic one:
African economies are struggling as exporters of primary commodities.
Senegal and Ghana are losing oil revenues meant to finance infrastructure.
Ethiopia and Senegal have seen remittances dry up.
Lastly, FDI is moving to safe havens, impacting countries like Ghana that have managed to attract international firms like Volkswagen and Bosch.
Shocks in Africa reverberate elsewhere
The fall in commodity prices has reduced incomes while softening COVID-19's impact in Europe
Similarly, tourists are now staying closer to home, which is transferring consumer demand away from the continent. This is causing massive wealth transfer from developing to developed nations and needs to be addressed.
What can be done?
In OECD countries and China, governments are offering cheap finance to firms. CDC, the IFC and other DFIs could jointly commit to do the same across Africa.
Another policy option is to ensure African countries could borrow more cheaply in capital markets. This echoes an argument made by Ken Ofori-Atta we covered in a previous round up.
This could be done through central bank guarantees, World Bank and IMF lending, as well as use of the IMF's special drawing rights facility.
2 - Mercy Corps' AfriFin Programme reports on the impact of COVID-19 on agro-dealers in Kenya.
The report draws on 334 interviews with agro-dealers to provide insight into the pandemic's impact on business revenues, employees, and continuity plans.
Summary of findings
Agro-dealers in Kenya are distressed from the crisis, with a large portion experiencing a drop in business.
Agro-dealers in the South Rift and Western regions are experiencing the crisis most acutely.
The reduction in customer flow is mainly coming from a drop in incomes amongst farmers.
31% of interviews agro-dealers have no plan to mitigate the impacts of COVID-19 on their business.
How agro-dealers in Kenya have been impacted
The majority of agro-dealers (93%) noted they had a positive outlook on their business prior to COVID-19. Inversely, (92%) responded that COVID-19 has negatively impacted on their business operations, noting they have less customers and cashflow as a result.
The impact of COVID-19 on agro-dealers can be broken into:
Revenue effects: Those who reported dropped revenue indicated this ranged from a 11%-70% drop in revenue. This was mainly due to reduced customer spending, with businesses reporting a range of 31-50% drop in customer spend per visit.
Employment effects: Close to ¼ of respondents have had to lay off staff. For those that hadn't yet, close to 50% believed if the crisis continued for another 6 months that they would.
Business continuity: 57% of businesses noted that access to cheaper credit would help them get out of the crisis.
Responses to the crisis
Respondents tended to trust in the government's response to the pandemic, with 59% agreeing the government is addressing the situation adequately. 41%, however, did not agree the government is doing enough, with some arguing there is need for further stimulus packages.
Related, 58% of respondents noted that sales have largely held steady since the government reduced taxes placed on certain agro-inputs, and a smaller number noted a small uptick in sales since the measures went into effect.
A significant portion of interviewed agro-dealers (31%) have not put in place any contingency measures to mitigate the crisis. For those that had, the most common measures were to seek alternate supply chains, to add handwashing facilities/sanitiser to their stores, and to stockpile supplies.
25% of respondents noted that they intend to cut back operations to sustain their business, 22% aimed to work with manufacturers to reach out to farmers and another 17% planned to deploy more cost-effective marketing techniques.
What is needed to support these businesses?
57% of respondents noted that access to cheaper credit was what they most needed to reduce pressure on their business. Another 18% noted that longer credit periods from distributors would also be welcomed at this time
3 - Milindo Chakrabarti, Professor at the Jindal School of Government and Public Policy, writes on lessons learned from COVID-19 for the fight against climate change.
The pandemic pressed the pause button on climate change
Amidst the hardship ushered in by the pandemic, it has at least slowed down human destruction of the planet.
During lockdowns, there were less cars on the road and less pollution in the air, with global CO2 emissions decreasing by 17% in April compared to 2019.
However, things are returning back to normal
It is predicted that there will only be a 4% reduction in global emissions year on year if restrictions in most countries are lifted and 7% if many of them remain in place longer.
Attempts to revise and stabilise economies are already leading to pressure to ease environmental regulations in some countries.
There are clear links between the current health crisis and a broader climate crisis
For example, loss of wildlife habitat and expansion of cities and agriculture will make the outbreak of zoonotic viruses like COVID-19 more common.
Evidence also suggests high levels of air pollution may have exacerbated lung infections due to COVID-19.
The need to think about intergenerational equity
The scientific community has been able to draw clear links between the benefits/costs of human interaction with the environment but are not very good at determining what these impacts and trade-offs would mean for the future.
According to the author, "a thorough understanding of the pandemic and its causal linkage with environmental pollution and ecological destruction would help make the case for sustainable development that ensures intra-generational equity."
How can we put intergenerational equity into practice?
Projects need to consider their ESG impacts far beyond the 10-15 kilometer range usually discussed in public hearings. For example, major infrastructure projects involving waterways now need to understand their entire catchment area even beyond national boundaries.
Secondly, it is important to find mechanisms by which local communities can better engage in the development process, either by expanding the geographical range of stakeholders involved in decision-making as per point 1. above, or by drawing in relevant legal expertise where appropriate, as has been the case with indigenous groups negotiating with oil and mining firms in Canada.