Education
Programmes
Practical science in schools
We are committed to supporting practical science in schools and colleges. We will continue to strengthen the role of technicians, to celebrate teacher demonstrations and to improve the assessment of practical skills in science.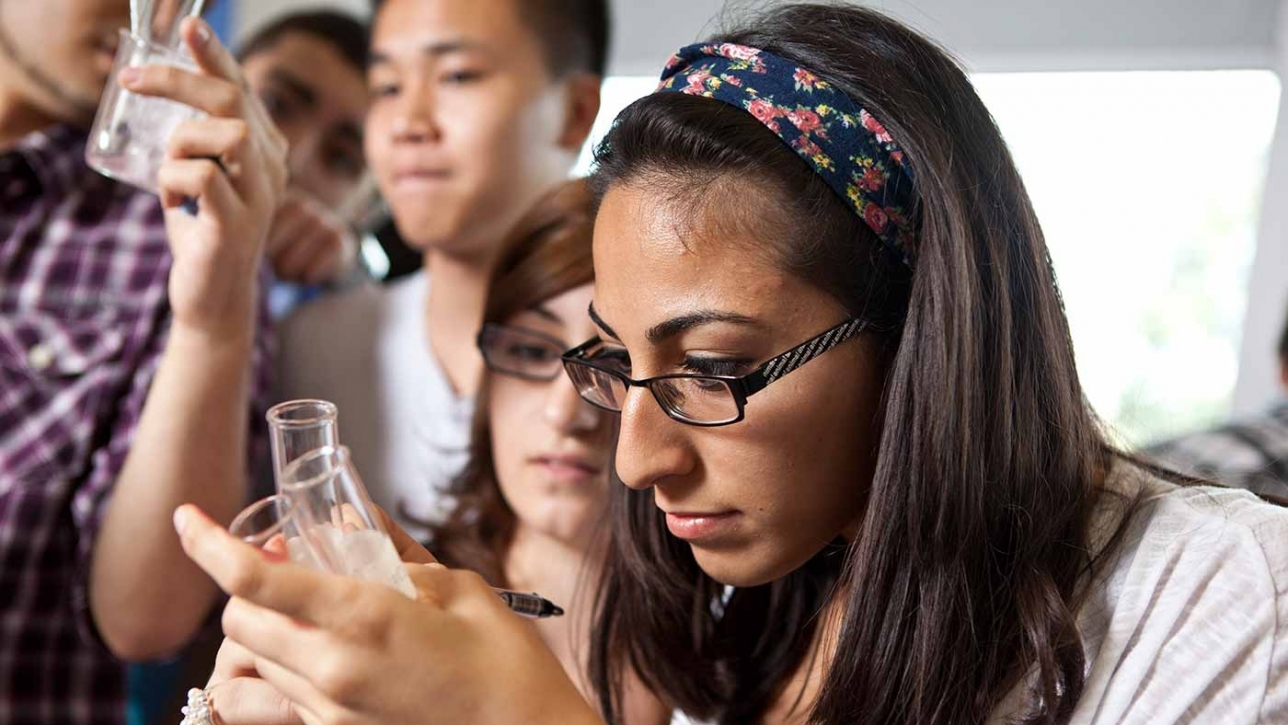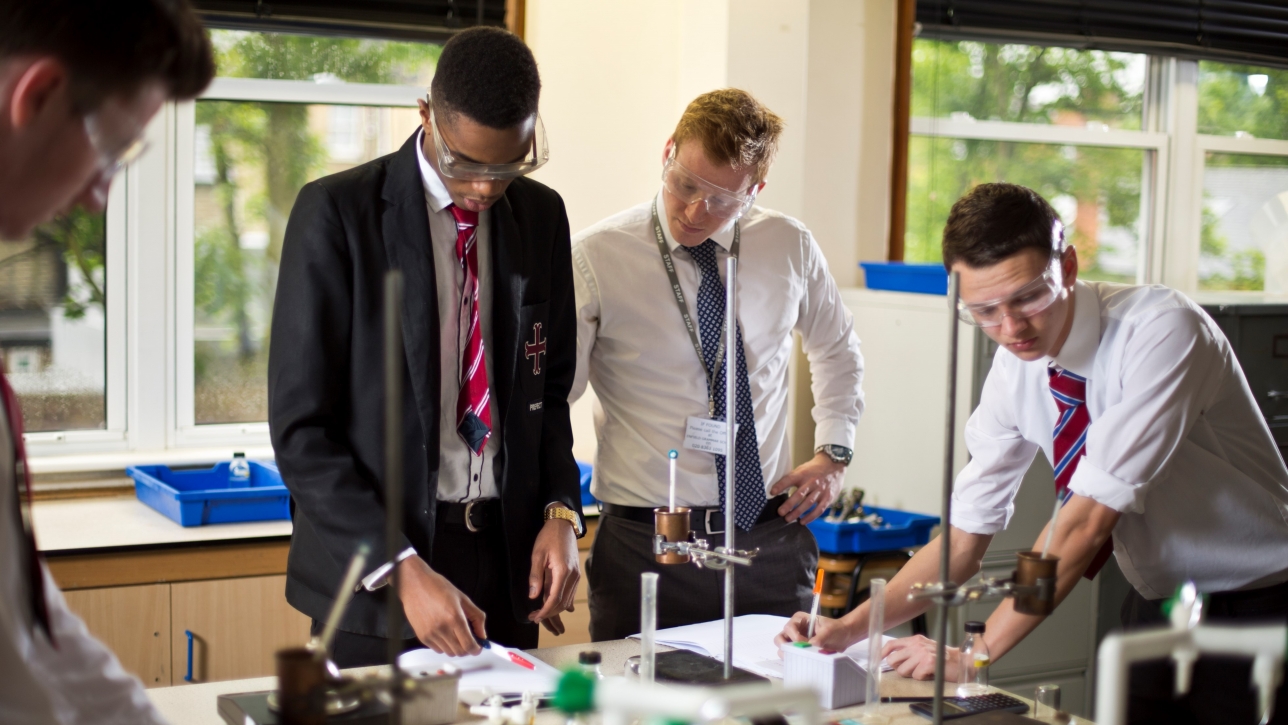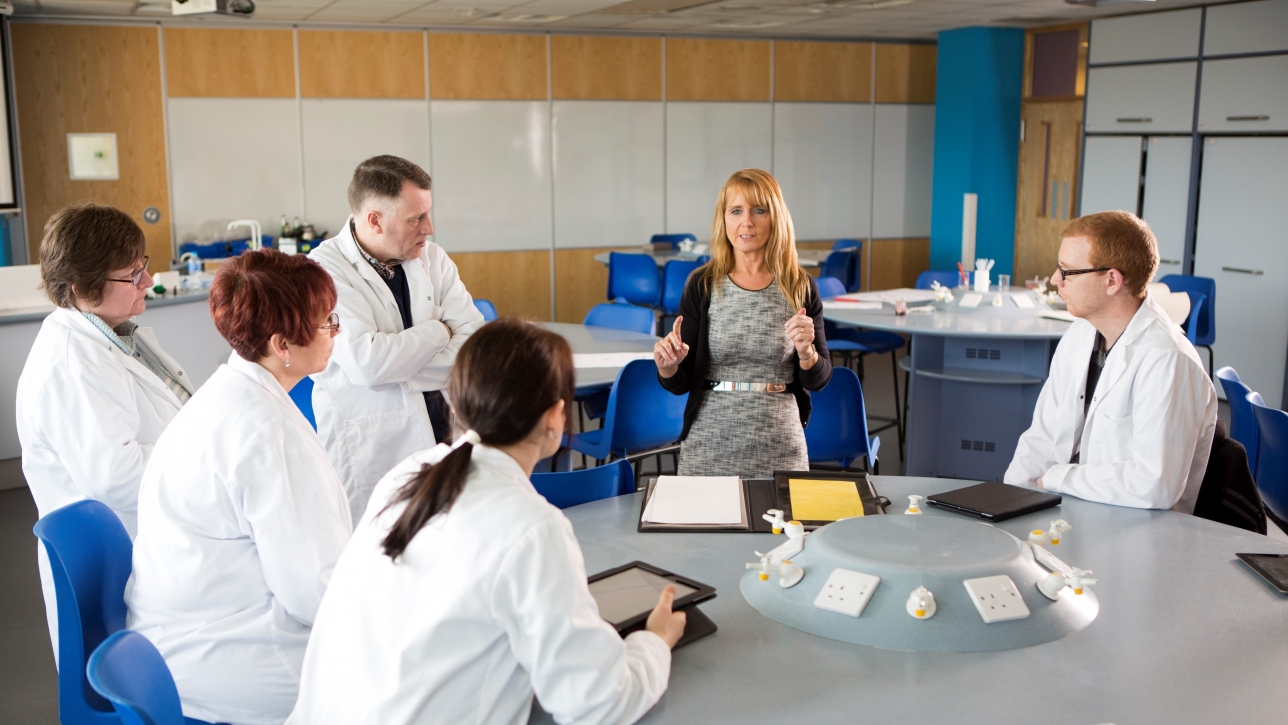 Ensuring that practical skills form a central part of qualifications requires good quality assessment.
Science is a practical subject and all students should have the opportunity to experience an engaging and motivating hands-on science education. Practical work gives students the necessary skills for higher education and employment, deepens their knowledge of scientific ideas and enables them to engage in the processes of science. It can only flourish in schools when teachers are confident in its use, schools and colleges are sufficiently resourced and the practical skills gained by students are appropriately recognised in science qualifications.
Our programme of support for practical science in secondary schools and colleges will track changes in practical work over time, build a secure evidence base on which to inform science curriculum and qualifications reform and generate ideas for where and how practical science can be strengthened through supporting both teachers and school science technicians.
We are working in partnership with the Nuffield Foundation and Wellcome Trust on this programme, which aims to explore how we can better enable all schools and colleges to engage their students with good practical work in science.
Projects
International review of practical science
This 18 month study began in January 2015 and is being led Sir John Holman. We aim to identify the features which lead to successful practical work in countries which perform well in international comparisons of science education. Following a focused piece of desk research gathering existing evidence, 11 countries will be surveyed on the purposes of practical work in their science teaching. Visits will be made to those nations who we have most to learn from in the UK, and all the evidence will then be used to make policy recommendations as well as informing Gatsby's own future work in practical science.
As part of this work we have commissioned Pye Tait to survey schools and colleges across the country to understand how practical science is carried out and how our international research might best be used.
The project will complete in 2017.
Assessment of practical skills
Ensuring that practical skills form a central part of qualifications requires good quality assessment. In 2016 we funded the Royal Society to organise a conference exploring new research directions in the assessment of practical science. The conference report is downloadable here.
We are also partnering with the Wellcome Trust in a new funding scheme to support high quality research into how best to assess practical science skills in schools and colleges. Details of the scheme and how to apply are available here. Deadline for applications is 24 April 2017
Monitoring of practical work
With recent reforms to both the science curriculum and to qualifications there will inevitably be impacts on practical work taking place in schools and colleges. With additional support from the Wellcome Trust we are funding research to monitor changes in the quality and quantity of practical work in school science across the UK over the next three years.
Supporting teachers using practical science
It is critical that science teachers enter the workforce with sufficient skill and confidence to use practical work effectively and safely in their teaching. Tracking and developing these skills through initial teacher training is therefore of utmost importance. We have commissioned Roehampton University to review current practice across a range of science teacher training courses in order to share best practice across the sector. We will also be investigating ways in which we can provide any additional support to initial teacher trainers or science teacher trainees to develop their practical skills.
Science demonstrations can be memorable, emotive and engaging for students, and we want to encourage and celebrate teachers choosing to use them. We are supporting the British Science Association to create a series of resources and organise Demo Day, an annual event encouraging teachers to try out new demonstrations as part of British Science Week.
We have also funded the design of a practical hub on the National STEM Centre eLibrary to help teachers find resources to support practical work more quickly, and the development of a STEMNET training module that encourages STEM Ambassadors to make use of their practical skills when they visit schools. You can find out more about our successes in these national initiatives here.
Recognition and support for school science technicians
For several years we have been advocating the critical role school science technicians play in enabling good quality practical work in the classroom. To support their role we have; collected advice from experienced technicians to support new staff, funded CLEAPSS to publish up to date equipment buying guides, and worked with the National Science Learning Centre to produce case studies illustrating the value of developing the technical support within a science department.
Local networks place a critical role in supporting and developing science technicians, we have therefore funded the production of a technician network booklet aimed at encouraging technicians to start up their own network. We will continue to support initiatives that encourage this growth.
We remain interested in the professionalisation and recognition of school science technicians and will be tracking any changes in the size and conditions of the workforce through our monitoring work. We also continue to support the registration of school science technicians through RSciTech and will be exploring different training models and entry points into the profession over the coming years.