Plant Science
Focus Areas
Inspiring Undergraduates
Thousands of students start undergraduate bioscience courses in UK universities each year. Targeted Gatsby funding ensures that those who are bright, enthusiastic and able to consider a future in plant science are inspired to pursue their ambitions.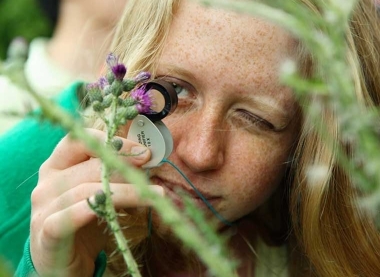 Our work in this area centres around the Gatsby Plant Science Summer School – an annual summer school giving 80 top bioscience undergraduates a once-in-a-lifetime opportunity to attend an intensive programme opening their eyes to the potential of plant science.
We also offer studentships that give undergraduates the opportunity to gain valuable experience in plant science research.
Previous projects included support for the TREE (Tool for Research Engaged Education) project at the University of Leeds which gives university lecturers across the country access to a unique collection of inspirational teaching resources.