Education
Latest
Final report in the Paul Lewis series published
Gatsby commissioned Dr Paul Lewis to write a series of reports studying the roles of technicians in various industries across the UK. His final report of the series, investigating technicians in the emerging cell therapy industry, has been published today.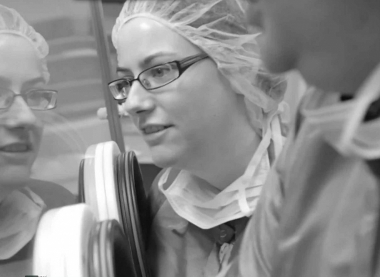 Today's report – How to create skills for an emerging industry: the case of technician skills and training in cell therapy – makes several recommendations based on the Dr Lewis' experience from researching other more established industries. These include:
developing only a small number of centres of excellence that offer the training in question, located in areas where there is a significant concentration of manufacturers in cell therapy/regenerative medicine;
ensuring that those centres offer training via distance learning, supplemented by periodic residential courses or stints of block release, in order to extend their reach beyond the geographical area in which they are located;
mandating that, where possible, at least some of the relevant training courses should be developed so as to 'double-up' as CPD modules for more established workers, further increasing demand;
reducing the risk faced by potential training providers by utilising existing facilities, which are also used for purposes other than training (e.g. for process development).
Other reports in the series include:
Technicians under the microscope
Space for technicians?
Flying high?
Technician roles, skills and training in the chemical industry
Skills and training for composites manufacturing
Technician roles, skills and training in industrial biotechnology
The seminal series can be read and downloaded here.