Education
Latest
Gatsby launches Good Career Guidance: Perspectives from the Special Educational Needs and Disabilities sector
Today (1 July 2019) Gatsby, in collaboration with The Careers & Enterprise Company and Disability Rights UK, has released a new publication on how the Gatsby Benchmarks are being used with students with special educational needs and disabilities (SEND).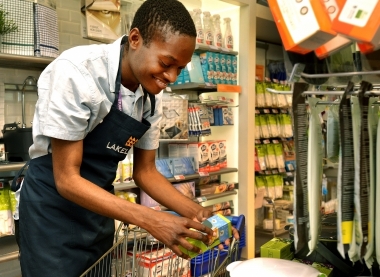 Good Career Guidance: Perspectives from the Special Educational Needs and Disabilities sector aims to inspire and give confidence to practitioners in special schools, specialist colleges, alternative provision and mainstream schools and colleges that are developing careers programmes for students with SEND.
The publication gathers together the views and experiences of 12 leading practitioners and national experts, who describe how they, or those they support, have successfully used the Benchmarks to deliver better career guidance for students with a wide range of needs and disabilities.
A hard copy has been mailed into special schools and specialist colleges in England and a new SEND section has been built into the good career guidance website.
Sir John Holman, Senior Advisor to the Gatsby Foundation and author of the Good Career Guidance report, said:
It is my ambition that every young person should experience world-class career guidance, framed by the Gatsby Benchmarks for Good Career Guidance. As I saw when I was a headteacher, career guidance is vital for social mobility. It is about showing young people – whatever their circumstances – the options open to them, and helping them to make the best choices for their future. There is so much good practice already going on around the country, and I hope that this publication is both a celebration of great practice and a source from which Careers Leaders, teachers and careers practitioners can learn.
Claudia Harris, CEO of The Careers & Enterprise Company, says:
I have been hugely impressed by the range of different types of provision that are confidently using the Benchmarks to improve career guidance for their students. I hope that reading through this publication, and seeing the reflections of experienced teachers and other experts, will help practitioners envision how the Benchmarks can be put into practice for young people with a wide range of needs.
Download the full publication here.
To read the joint statement by Gatsby, The Careers & Enterprise Company and Disability Rights UK on interpreting the Benchmarks for students with SEND please see here.
For more information about the Benchmarks, and the pilot of them in North East England, please visit the good career guidance website.