Education
Latest
Gatsby launches Good Career Guidance: Reaching the Gatsby Benchmarks
Gatsby has published Good Career Guidance: Reaching the Gatsby Benchmarks, a handbook for schools containing information to help schools on their journey towards implementing the Benchmarks. A hardcopy has been sent to every maintained secondary school in England.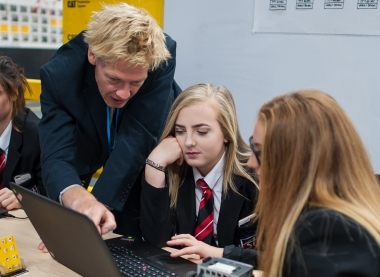 The government have recently adopted the Benchmarks as the heart of their Careers Strategy and accompanying Statutory Guidance and stipulated that all secondary schools will be expected to reach the standards of the Benchmarks by 2020.
The handbook introduces the Benchmarks and presents a series of case studies and suggested approaches to reaching them, developed by the broad range of schools that were part of Gatsby's Benchmarks pilot in the North East.
The 16 schools and colleges from the pilot have been involved in the creation of the handbook, as well as input from a number of partners including The Careers & Enterprise Company, the Federation of Small Businesses and Teach First.
Gatsby expects that the handbook will act as a starting point for schools on their journey, and so a list of organisations that can help schools reach the Benchmarks has been included.
Ryan Gibson, Facilitator for the Gatsby career pilot, North East Local Enterprise Partnership says:
"It has been a humbling experience to see how the hard work and dedication of the schools and colleges involved [in the pilot] has directly resulted in such a positive change to the lives of the young people they serve. The handbook shares some of the stories and experiences, and I hope this information can help inspire [schools on their] journey to implementing the Benchmarks."
For more information about the pilot and Benchmarks visit www.goodcareerguidance.org.uk
Download the handbook here