Education
Latest
Good career guidance benchmarks for young people in colleges published
The Gatsby Benchmarks have been refined to better align with the needs of young people in college, following consultation with a number of colleges across England.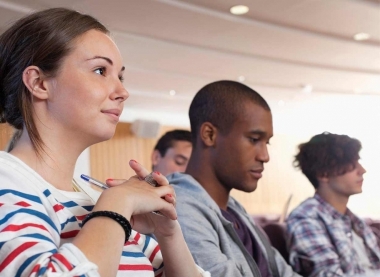 Gatsby believes that every young person, in every learning environment, needs high quality career guidance to make an informed decision about their future. Career guidance is also a vehicle for social justice: those young people without social capital or career support at home suffer most from poor career guidance.
For the last two years the Gatsby Benchmarks have been piloted in colleges and schools in North East England, where they have been shown to have a positive and sustained impact. Following the success of this pilot several refinements have been made to produce the Benchmarks for Colleges.
The eight Gatsby Benchmarks were originally developed through a study of schools and colleges in six places – Finland, Germany, Hong Kong, Ireland, The Netherlands and Ontario – where career guidance is known to be good. This study, together with a literature review, a survey of English state schools and a costing exercise, resulted in a set of benchmarks identifying the different dimensions of good career guidance.
The Benchmarks for Colleges booklet can be found here.
To find out more about the benchmarks and the stories from the colleges and schools in the Gatsby pilot of the benchmarks visit: www.goodcareerguidance.org.uk
To download Sir John Homan's original report, and to find out about the Gatsby Foundation's work supporting good career guidance, see here.