Education
Latest
New careers guidance tool for every secondary school in the country
The Careers & Enterprise Company, in partnership with Gatsby, have launched Compass, a new, free online tool for schools to evaluate and monitor improvements in their careers education against eight nationally recognised benchmarks.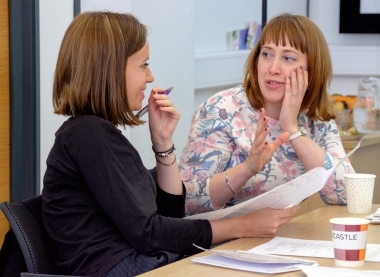 Compass is supported by Teach First, the National Association of Head Teachers, the Association of School and College Leaders and the Career Development Institute. It gives schools an immediate read-out on how they compare to the eight benchmarks so they can celebrate successes and focus resources on the areas of their careers programmes which need the most development.
Schools can access the tool by following this link www.compass-careers.org.uk
The benchmarks, developed on behalf of Gatsby by Sir John Holman, Emeritus Professor at the University of York and former Headteacher, have been widely accepted across government, schools and education organisations. It follows a 2013 Ofsted report which found that three quarters of schools they visited were not delivering effective careers advice to students.
Sir John Holman, said: "Careers guidance has a very important part to play in social mobility, which is why I am so interested in it. For many young people, their school offers their only chance to access high-quality careers guidance.
"The Compass tool will enable schools to see the areas of their career provision that most need improvement when compared to the eight benchmarks, helping place good career guidance within reach of all young people. Compass has already proved extremely useful for schools and I look forward to seeing its roll-out."
Sir John makes clear that there is no single 'magic bullet' in career guidance. It is about doing a number of things – identified in the benchmarks – consistently and well. Many schools partially reach the standard of the benchmarks in access to career and labour market information or exposure to employers, workplaces and further education for example. In many cases, a simple refocus of resources can transform career guidance provision in a school.
Nigel Thomas, Executive Director for Education and Skills at Gatsby, said: "Since publication, we have been struck by how many schools and individual teachers were proactively using the eight benchmarks to assess and rethink their career guidance provision. It became clear that a tool, developed around the benchmarks, that could properly assist in evaluation and planning, would be invaluable.
"I am delighted that Gatsby have been able to partner with The Careers & Enterprise Company in developing this tool and hope that we continue to see the positive impact the benchmarks have had on career guidance."