Education
Latest
New support materials for industry placement mentors
Gatsby has designed a set of online materials to help employers and staff give mentoring support for students on T-level industry placements.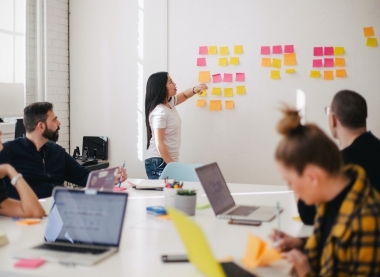 Industry placements are a crucial part of T-level qualifications, giving young people a minimum of 315 hours spent on-site with an employer to develop their knowledge and skills. Employers will want to ensure support is in place to make the placement a successful experience for all involved. Gatsby has created materials to help employers give mentoring support for industry placement students.
For the duration of the placement, a member of staff will be responsible for supervising the student and acting as their line manager. To complement this, many businesses may also choose to assign a mentor to support, encourage and guide the student in their learning and development.
The microsite, Support for Industry Placement Mentors (https://www.improvingtechnicaleducation.org.uk/support-for-industry-placement-mentors), is for employees who are mentoring students while they undertake an industry placement at their organisation. The materials are suitable for those new to mentoring, those with some experience that they would like to refresh, or those who want to find out more about specific aspects of mentoring.
In a mentoring relationship, the mentor uses their experience and understanding of the work environment to help the mentee develop their ability to manage their performance and meaningfully engage with the workplace, making the most of the placement opportunity.
The new resources, organised into 12 thematic sections, are designed to provide aspiring mentors with the tools to do this effectively and with confidence – covering both the underpinning principles of mentoring, and how these may be applied in the context of industry placements. The mentoring approaches outlined are applicable to any industry and feature examples from a range of sectors. Using a practical approach, the resources give an understanding of what mentoring is and how it works in practice. Each section provides the user with opportunities to consider how the learning may be applied in different organisations while developing an action plan to put their mentoring knowledge into practice. While the materials have a focus on providing mentoring for industry placement students, they may also be used to support mentoring in other contexts.
Any employers and staff interested in mentoring are encouraged to make use of the site. Providers may also find the materials useful to offer to their employer contacts as a source of support and preparation for hosting industry placements, or as part of other training.
For any questions about the materials or their uses, please contact Natasha Watkinson: natasha.watkinson@gatsby.org.uk