Education
Latest
Parents and the career guidance of their children
Today Gatsby has released a large market research report looking at how parents* engage with the careers activities of their children, their preferences for communications, and also how these have changed because of the Coronavirus pandemic. We are using the research to shape further support for schools, colleges and parents and hope that it will also be of use to other education organisations working with parents.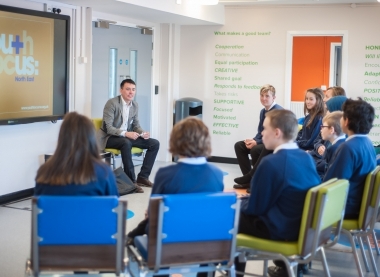 It is widely recognised that parents are one of the most influential forces on a young person's career and education decision-making. It is therefore of utmost importance that parents have the information, guidance and support they need to help their children navigate these decisions. Since early 2019, Gatsby has been working to better understand the views and preferences of parents in relation the career guidance of their children in secondary schools and colleges, to inform our programmes of support.
This latest report outlines findings from a survey of 2,001 parents of secondary school students (11-18 years old) carried out in autumn 2020. Comparisons are made with previous research carried out by Opinium in August 2019, which surveyed 2,050 parents with very similar demographics (gender, age, location, ethnicity, Ofsted rating of school/college, age of child(ren)). This original piece of research used attitudinal segmentation analysis to identify six parent profile groups, to help ensure support and communications were tailored to the needs of different parents.
One of the key findings of this report is that an increasing number of parents are concerned about their child's future and are feeling disengaged. Parents are also heavily reliant on their own experiences to inform education and career conversations with their children. That said, there is high satisfaction with how schools and colleges have performed during the pandemic and a willingness to engage in careers activities and receive a wide variety of communications from schools and colleges.
This work indicates that it is more important than ever to engage with parents as they support their children navigate an uncertain education and economic landscape, and suggests that there is a window of opportunity for schools and colleges to build on these positive foundations and grow their relationships with parents.
You can read more about Gatsby's work supporting parents by following this link: https://www.gatsby.org.uk/education/programmes/supporting-parental-engagement-in-career-guidance
Click here to read the full report.
*When using the term parents, we are also referring to carers and guardians