Education
Latest
Resources developed by Careers Leaders to better engage with parents
Gatsby and The Careers & Enterprise Company (CEC) have launched new resources to help Careers Leaders better engage with parents* in response to the pandemic. We hope that these can be of immediate use to all Careers Leaders in secondary schools and colleges.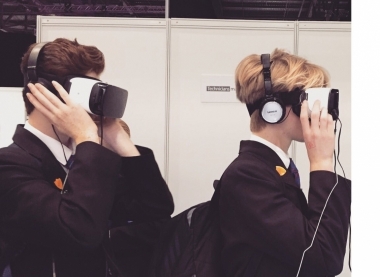 Parents play an important part in the education and careers choices of young people. Gatsby and the CEC have worked directly with Careers Leaders to explore ideas and good practice for working with parents in these challenging times. These resources are based on what practitioners say is working right now, building on a first set published last term.
Careers Leaders from across the country were brought together in an online forum, to explore the common issues they faced and how they were overcoming them. One Careers Leader who took part said:
"The ideas really motivated me to go and put some of them into practice. The greater the variety of approaches to capturing the engagement of the different aspects of the school community, the greater the chance that any initiatives that you bring in will be seen and taken advantage of."
Beth Jones, overseeing this work for Gatsby, said:
"In spite of restrictions caused by COVID-19, think about how you can get together with other careers professionals to share your own ideas, including your Enterprise Adviser, Enterprise Coordinator, through your Careers Hub or another local network, as well as the online community of practice for Careers Leaders managed by the Career Development Institute."
Access the resources here.
Further resources informed by current Careers Leader practice will be released over the coming months. Gatsby is also funding additional research and piloting of parental engagement activities this year. For full details, visit this page of our website.
*When using the term parents, we are also referring to carers and guardians