Education
Latest
Secretary of State announces national network of Careers Hubs
Last week, the Secretary of State for Education, Damian Hinds MP, announced the names and locations of 20 'Careers Hubs'. These Hubs will coordinate and support local schools and colleges as they work towards improving their careers education and meeting the standards set out by the Gatsby Benchmarks.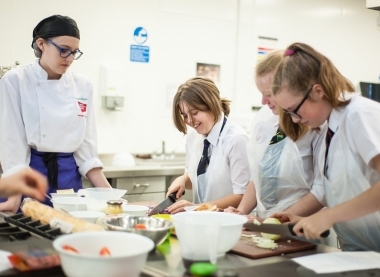 Each Careers Hub comprises of up to 40 local schools and colleges who will have access to a range of support and funding. From September, 710 schools and colleges will be working as part of a Hub.
Damian Hinds said: "We are improving education for every child with reformed GCSEs and A levels, better-quality apprenticeships and the introduction of T Levels. These changes will make sure that young people have the knowledge and skills they need to make the most of their potential."
"The Careers Hubs announced today will support young people with the right advice to help them make decisions about their future by building better links with employers and providing practical guidance and support to improve the provision of careers advice in schools."
The Careers Hub network is based on the model piloted by Gatsby through work with the North East LEP. During the pilot, there was a dramatic shift towards achieving the Benchmarks by the institutions involved. In September 2015 none of the 16 schools and colleges involved in the pilot in the North East achieved more than three benchmarks. After two years, all of the schools and colleges fully achieved at least four benchmarks, with three schools achieving all eight.
Following the pilot's success, government asked The Careers & Enterprise Company to scale up the North East model into a nationwide initiative and allocated £5 million of support over a two-year period.
The North East LEP will now become a lead Career Hub, continuing to use its expertise to support the other Hubs as they develop and begin activity.
John Holman, advisor to the Gatsby Foundation and author of Good Career Guidance, said: "The North East LEP led the pilot of the Gatsby Benchmarks to great success and I'm very pleased that they will now be sharing what they have learnt with 20 new Careers Hubs around the country. The North East pilot demonstrated what is possible, and I hope the new hubs across the country can build on that success and take it still further."
See here for a list of the 20 Career Hubs.