Education
Latest
Student, college and school perspectives on information shared about educational pathways
A new report by Pye Tait, examining the breadth, quality and frequency of information being provided to school and college students about their onward education options has revealed a persistent gap in knowledge of 11–19-year-olds between academic routes and technical education routes.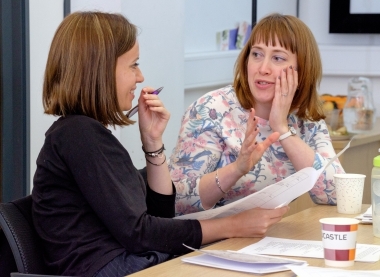 Over 300 students were surveyed and interviewed, and reported that they heard about A-levels more than any other option (in some cases talking about A-levels weekly throughout their school life), with most satisfied about the level of information about this route. This contrasts with their experience of the range of technical options, where a fifth of respondents said they were dissatisfied with the information provided to them on higher technical qualifications and one-in-six unhappy with the amount of information they are provided with about T-levels.
The report also looks at the interaction of schools and colleges to provide encounters to young people about their onward education options, a key part of Benchmark 7 (of the Gatsby Benchmarks), through surveys and interviews with 200 school and 80 college Careers Leaders.
Despite the introduction of the Baker Clause, there remains a disconnect between schools and colleges. In particular, many college respondents believed schools were not proactively giving them access to all their students, while schools cited logistical issues as the biggest barrier to working with colleges.
However, the majority of schools believe in the value of these encounters for their students, especially as students reported their desire to learn more about technical education.
It is imperative that students know about all available routes, be that technical or academic, because that is when they can truly make an informed choice about their next steps. This report highlights there is good information being shared about A-levels and academic routes, and increasingly about apprenticeships, and we need to make this the norm across all education pathways.
'Quick wins' to tackle some of the issues highlighted in the report include:
Engaging with the local Careers & Enterprise Company (CEC) network through Careers Hubs and Enterprise Coordinators to help coordinate activity between schools and colleges to help establish good working relationships between Career Leaders in different institutions.
Referring to the CEC BM7 'practical ideas for achieving BM7' guidance for ideas from schools and colleges that have already implemented different models of engagement.
Easing logistical issues by regularly updating school website information, including provider access statements to ensure all possible opportunities for when colleges can speak to cohorts of students are listed. Colleges can also make sure that their website's information is clear and accessible for pre-16 students.
Surveying students to ask about their awareness of the full range of options, and using this to ensure that a careers programme, and wider school and college activity, is successfully addressing knowledge gaps.
Engaging with students about technical education from year 7, to help all staff and students build their understanding and socialise them to the local technical education offer in advance of key decision points.
The full report can be accessed here.
To learn more about Gatsby's work in this area, or to find out more about the report, please contact careerguidance@gatsby.org.uk.