Education
Latest
Supporting Visualisation of National and Local Labour Market Opportunities
Recommendations from a series of workshops to explore approaches to visualisation of local and national labour market information (LMI) are summarised in this newly-published paper.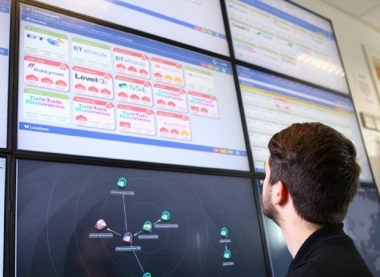 Credible information about the labour market is essential – for individuals making career choices, for their advisers, for employers seeking to recruit and develop their workforce, and for policymakers with responsibility for education and skills, business support and economic growth. For it to be useful, presentations of labour market information must allow users intuitively to access information relevant to their queries. The new report outlines potential approaches to visualising LMI.
Government's 2021 White Paper, Skills for jobs: lifelong learning for opportunity and growth recognised the role that access to clearly-articulated labour market information plays in informing choice around technical education and employment opportunities.
Gatsby hosted a series of workshops with participants from local area partners in England – including Greater Manchester, Lancashire, Liverpool City Region, the North East, and the West Midlands – to explore potential interests regarding the future development and visualisation of labour market opportunities. This report summarises the discussion themes and recommendations for further work.
The high-level requirements are that the visualisation of potential career pathways should:
Draw upon the technical education occupational maps for information regarding the occupations included in these
Present data in multiple ways to fulfil the needs of different audiences
Allow individuals and employers to make better-informed decisions regarding education, training and career options, and management of skills including reskilling and workforce development and deployment.
Key emerging ideas include the need for distinct agencies with clear remits nationally to establish and maintain a credible, aggregated LMI dataset using a common data structure. Projects to support visualisation of career progression pathways could include user research with young people and adults to better understand what they want to gain from LMI, and work to determine what additional, genuinely local LMI is wanted and realistic as distinct from national datasets. The group recommended that resource is allocated to begin to take this work forward.
Gatsby has recently published a review of the LMI system in England, and commissioned user research to deepen understanding of requirements for LMI from young people and adults.