Education
Latest
The Big Bang Fair 2015 - new video
We have supported Engineering UK to run The Big Bang Fair since its outset in 2009 and in March 2015, Big Bang welcomed just over 68,000 visitors to The NEC, Birmingham.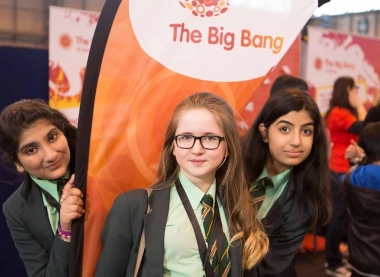 The Big Bang Fair is the largest of its kind, celebrating science, technology, engineering and maths (STEM) for young people in the UK. We were lucky enough to attend this year and our photographs on the day give a sense of the atmosphere:
Having a brilliant time at the #BigBangFair - great to see young people from primary school right through to FE pic.twitter.com/pCfcairgYa

— Gatsby Education (@GatsbyEd) March 12, 2015
The organisers have now shared this highlights video, which is a great showcase for the inspiration and excitment offered by the The Big Bang Fair:
If you missed the main event this year, The Big Bang Near Me programme is a series of regional events that run throughout the year and offer much of the same experience albeit on a slightly smaller scale.
Visit our Initiatives and Partnerships page to read more about our support for The Big Bang Fair and other programmes.