Neuroscience
Programmes
BrainFacts
Information about brain research can be found across all types of media, print and web, but not all of it is accurate, in context or even up to date. In 2012 we launched a partnership with the Kavli Foundation to support the Society for Neuroscience to develop an online source of authoritative information about the progress and promise of brain research.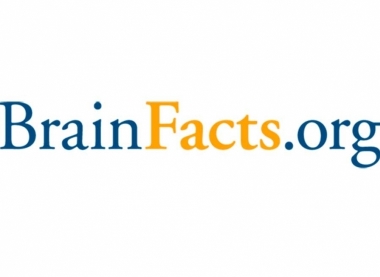 BrainFacts.org was launched in May 2012 and now serves an important function: assembling and disseminating scientifically vetted public information about the brain and nervous system to the broad public, sub-university level science educators, and public policy audiences. A key aim of BrainFacts.org is to strengthen public awareness of growing scientific knowledge about the brain and how basic physical and life science research translates to better human health.
BrainFacts is helping to dispel "neuromyths" and to decrease misunderstanding and stigma around topics like mental illness. It is stimulating greater academic interest and enthusiasm among young people by providing science teachers with easy access to teaching tools and resources. Ultimately we hope it will help increase public support for brain research funding by showcasing how research happens, demonstrating tremendous progress to date, and informing policy deliberation about brain science.
We encourage you to visit the site www.brainfacts.org and share it with family, friends and colleagues, and especially with schools, educators, policy makers and anyone interested in learning more about the brain!