Neuroscience
Programmes
British Neuroscience Association
We are supporting the British Neuroscience Association to implement a programme of new activities to become a strong and prominent professional society for 21st century UK neuroscience.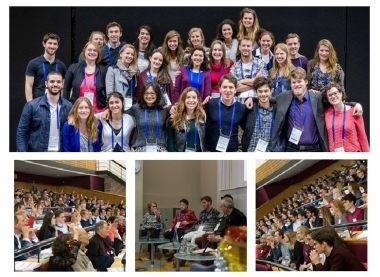 Over the past decade, the BNA has undergone many changes. It extensively overhauled its governance and operations model to become more streamlined and effective in order to develop new initiatives, such as its flagship biennial four-day Festival of Neuroscience conference as well as its own broad scope, multidsciplinary journal called Brain and Neuroscience Advances.
In 2018, we provided funding to BNA to launch a new and exciting strategic plan that aimed to build and support a cohesive country-wide neuroscience community for sharing findings and ideas, promoting knowledge exchange, brokering relationships across specialities, and transforming how research is carried out within the sector. There have been many successes to date:
Credibility in Neuroscience: a major campaign and suite of activities on neuroscience research encompassing reproducibility, replicability and reliability.
Strong annual scientific themes on timely topics (2019 Neuromyths; 2020 Pain, 2021 Ageing; 2022 Artificial Intelligence) with associated events and outputs such as scientific workshops and position papers.
Building Bridges Between: Industry & Academia: a new initiative that fosters connections and collaboration between neuroscientists in industry and academia.
BNA Scholars Programme: a new effort to increase the diversity of BNA membership and of the neuroscience sector more widely.
Increase in membership numbers by more than 25% attesting to the value and interest in the new BNA activites by neuroscientists of all career stages in the UK.
A dynamic and sustainable BNA brings the benefits of a well-connected UK neuroscience community linking basic scientists, clinicians and industry as well as a strong and supported pool of upcoming early-career researchers.
To this end, we have recently renewed support for a further three years to allow BNA to strengthen all successes over the past period, cement new activities and partnerships that have been slightly delayed due to COVID, as well as develop the membership further with even wider stakeholder involvement.