Neuroscience
Programmes
British Neuroscience Association - new strategic plan
We are supporting the British Neuroscience Association to implement a programme of new activities to become a strong and prominent professional society for 21st century UK neuroscience.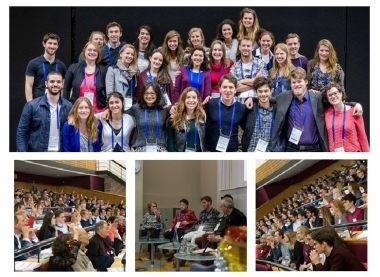 Over recent years, the BNA has undergone many changes. It has extensively overhauled its governance and operations model to become more streamlined and effective. This has allowed the organisation to begin to develop new initiatives. For example, BNA has created a biennial four-day conference, called the Festival of Neuroscience, that has become its very successful flagship meeting. In a strategic long-term partnership with the publisher, Sage, BNA has launched its own broad scope, multidsciplinary journal called Brain and Neuroscience Advances that publishes original research papers and reviews from all fields of neuroscience.
More recently they have developed a new and exciting strategic plan that aims to build and support a cohesive country-wide neuroscience community for sharing findings and ideas, promoting knowledge exchange, brokering relationships across specialities, and transforming how research is carried out within the sector:
A major component of this will be a significant campaign promoting and supporting credibility (encompassing reproducibility, replicability and reliability) in neuroscience research over the next ten years.
There will also be annual scientific themes on timely topics with associated events and outputs such as scientific workshops and position papers.
BNA is keen to connect and facilitate the cross-fertilisation of knowledge and ideas between the professions of neuroscience, psychology, psychiatry and neurology, as well as between academia and industry.
A key goal is to increase the benefits of membership through long-term scientific thematic programmes and as a consequence, increase membership to create a sustainable organisation that supports working neuroscientists of all career stages based in the UK.
The grant from Gatsby over three years includes core and project costs. The support will allow BNA to strengthen their capabilities by recruiting a Communications Manager and a Campaign and Engagement Manager. This expanded team will use and leverage the project costs to begin to implement the new strategy.