Neuroscience
Programmes
Conference Series - Cosyne
We are supporting the annual Computational and Systems Neuroscience (Cosyne) conference to develop new initiatives to ensure the future success of the conference. Primarily this will involve promoting and enabling attendance of undergraduates, graduate students and postdoctoral researchers from underrepresented groups.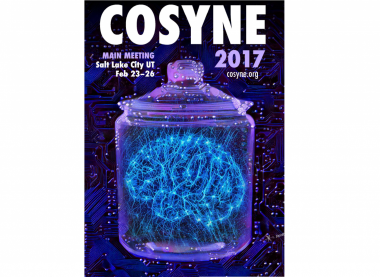 Cosyne is the primary mid-sized conference for computational and computationally minded systems neuroscientists. It is distinguished from other comparable meetings by its active efforts to bring together experimentalists and theorists, by an emphasis on the systems level, and by a strong reviewing procedure to maintain a high quality of selected oral and poster presentations.
In 2016, Gatsby provided significant support for six meetings (2017 - 2022) in the series. The funding will allow the Cosyne leadership to develop and stabilise several new initiatives that are considered as crucial to the future success of the conference. More specifically, the funds will be used for three major initiatives:
Travel grants for underrepresented undergraduate students (minorities and female): Travel bursaries, combined with a faculty mentoring programme, will encourage promising undergraduates from underrepresented groups to consider a career in the field by exposing them to one of the best conferences in system and computational neuroscience.
Travel grants for underrepresented graduate students and postdocs: This will help to address and balance the current gender and racial distributions of attendees.
Support for international and non-mainstream speakers: This will expand the remit and scope of the conference to bring new ideas to the Cosyne community.
The focus of the Cosyne meetings aligns closely with Gatsby's aim to increase knowledge in experimental and theoretical neuroscience.