Neuroscience
Programmes
CAJAL Advanced Neuroscience Training Programme
We are partnering with FENS, IBRO, Bordeaux Neurocampus and the Champalimaud Foundation to support the continued development and operations of the CAJAL Advanced Neuroscience Training Programme.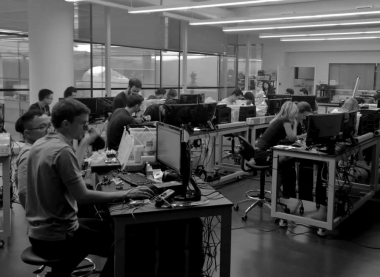 Resulting from a shared initiative and financial commitment by FENS and IBRO, the CAJAL advanced neuroscience training programme was established in 2015 in collaboration with the Bordeaux Neurocampus and the Champalimaud Foundation as venue partners. A programme of excellent training courses is offered annually that combine keynote lectures and theoretical presentations from leaders in their fields with hands-on training across multiple areas of neuroscience.
In 2017, Gatsby provided a five-year grant to develop the programme further and to cement the CAJAL schools as world-class training courses in Europe. A key aim is to develop the programme into an independent and sustainable organisation, much like the well-respected Cold Spring Harbour and Woods Hole programs in the USA.
The overarching mission for the CAJAL programme remains to offer high-level training courses in Europe that are organised by experienced, dedicated and internationally recognised scientists, covering techniques from the molecular, through behavioural and circuit analysis to whole brain imaging and computation.
In 2021, we renewed five-year support to build on the first phase to consolidate successes and strengths, develop new directions that will expand the impact and reach of the courses, as well as move to make the CAJAL organisation more sustainable for long-term training capability and capacity.