Arts
Programmes
Royal Shakespeare Theatre
We are committed to ensuring William Shakespeare's works remain at the heart of British cultural life. We contributed to the £113 million redevelopment of the Royal Shakespeare Theatre in Stratford-upon-Avon to improve audiences' experiences.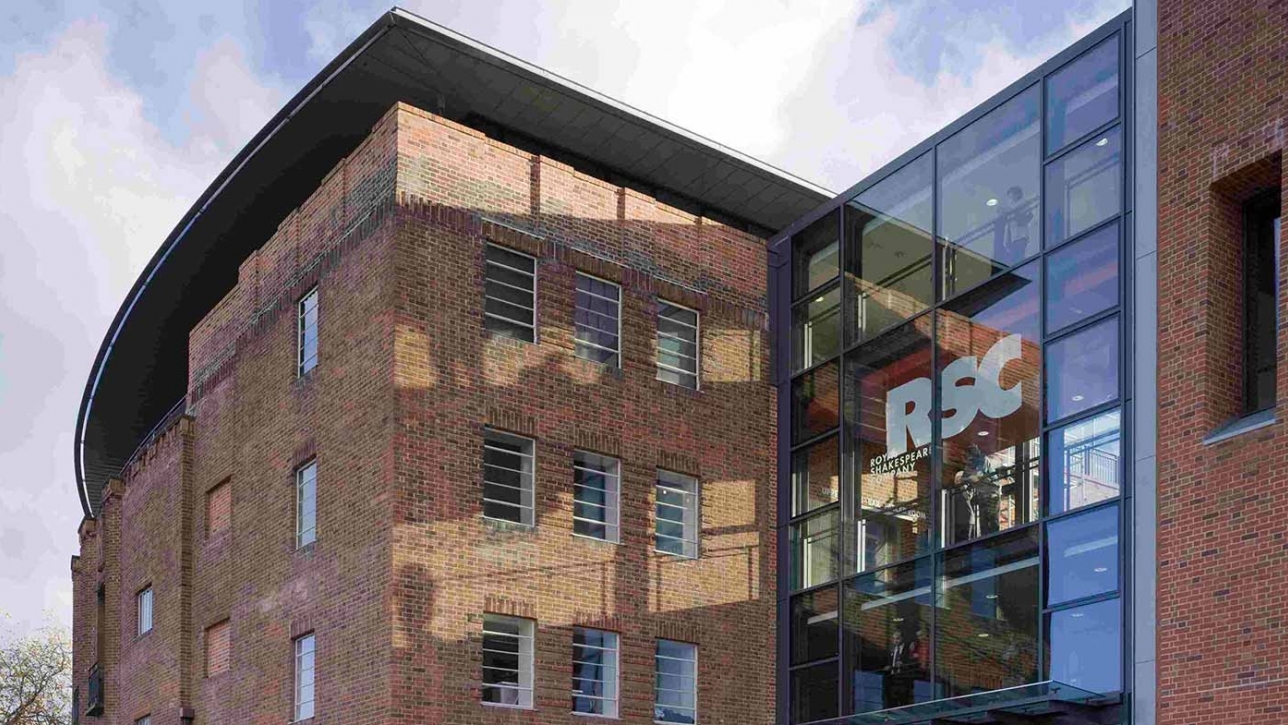 The theatre is the home of the Royal Shakespeare Company (RSC) and was originally opened in 1932. It was designed by 30-year-old Elisabeth Scott, who won a competition for the commission.
While the theatre was visually stunning, the RSC became increasingly frustrated by elements of the design. Shakespeare's plays were written for performance in a single space shared by actors and audience, and directors struggled to adapt them to the theatre's cinema-style auditorium. Some seats were as far as 27 metres away, making it hard to see actors' expressions, while the acoustics were poor. The facilities were not to the standard expected by modern audiences, while disabled access was limited.
The RSC became concerned that a poor experience at Britain's flagship Shakespeare theatre could alienate people from the playwright's work for life, and began fundraising for a substantial redevelopment. Gatsby contributed £16 million and Susie Sainsbury chaired the project committee.
The redevelopment keeps the best architectural work of the original, inserting a new 1,000-seat auditorium into the Art Deco shell. A new "thrust" stage is surrounded by theatre-goers on three sides, creating a more collaborative, intimate atmosphere, with the maximum distance from the stage almost halved to 15 metres. The acoustics have also been overhauled.
Outside the auditorium, disabled access has been improved, and cafe, restaurant and toilet facilities have been upgraded. A new tower, outdoor public space and riverside walk have been created.
The theatre formally reopened in 2011 with short runs of King Lear and Romeo and Juliet.