Education
Latest
Access to HE in Science with professional registration
We are reaching the end of the second year of a pilot with colleges across the country that supports exceptional Access to Science HE Diploma students gain Registered Science Technician (RSciTech) status.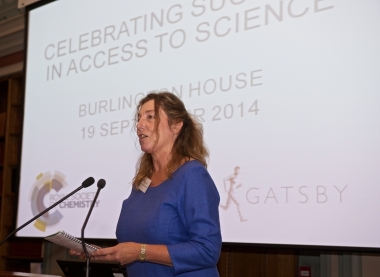 As per last year, students benefit from professional body membership through the Royal Society of Chemistry (RSC) and develop their technical skills by carrying out employer led project work. In 2014, 65 students gained RSciTech status through the pilot. This year 13 colleges engaged with the scheme at the start of a national roll out, with more than 100 students being eligible to apply for professional registration.
RSC assessors are poised to travel the country to meet these students and see first-hand the outcomes of their employer led projects. The assessment involves a formal 30 minute project discussion/viva where students will need to demonstrate to the professional body how their work experience, study, and project work meet the requirements of the Science Council RSciTech standard.
The top 25 students will showcase their work and be presented with their certificates at a national awards ceremony which will be held at Burlington house, the London headquarters of the RSC on October 13 2015.
From September 2015 there will be a number of changes to the scheme. Students will have the opportunity to choose between joining the Society of Biology or the Royal Society of Chemistry for their professional body membership. College lecturers and technicians will also be supported to gain professional registration through professional body workshop activities.
We would like all eligible students to have the opportunity to gain professional recognition. We are therefore delighted that a further eight colleges have been successful in their application to run the scheme from September 2015 providing many more students with the opportunity to combine the experience of carrying out relevant employer led science practical work with their studies and professional body membership. For details of how to join the scheme contact jean.scrase@gatsby.org.uk.
For more information on this area of work visit the Providing Technical Education programme page.