Education
Latest
Apprentices in work - what does good look like?
This new handbook by Andrew Gibbons offers practical suggestions for interventions to assist employers in offering good quality apprenticeships. Eight employers, recommended by training providers as examples of good practice, were interviewed to unpick whether there were consistent themes or approaches in how they ran their apprenticeships.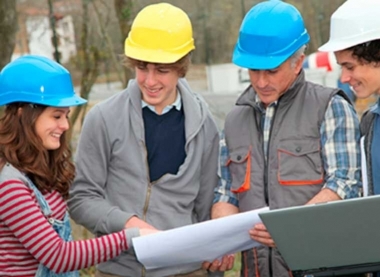 A question which is quickly addressed in the handbook is how to define a good apprenticeship. Gibbons applies the concept of 'expansive' apprenticeships developed by Fuller and Unwin*. These; '[...] provide apprentices with an experience which is useful in the wider sector, extending beyond the current workplace, and delivered at a pace that stretches the learner. This contrasts with 'restrictive' apprenticeships which only train for the immediate job'.
Providers and employers alike should find this succinct but thorough handbook a useful resource. It concludes with key points, with those below for employers specifically:
Employers should seize the opportunity that an apprenticeship programme offers.
An ongoing apprenticeship programme will create a skills supply chain for an organisation. It will feed the workforce with people who fully understand the company and its processes. Their skills will relate exactly to what organisations need.
Apprenticeships de-risk the recruitment process. The employer has time to evaluate and shape potential employees before they are locked into permanent contracts.
An apprenticeship is a long-term commitment to develop one or more employees – a vital element for engaging and retaining your most talented employees.
Delivering an apprenticeship develops leadership skills in those delivering it. Working with apprentices encourages people to think about how they work, gives an opportunity to develop communication skills, performance appraisal and mentoring. These are vital leadership skills.
It doesn't have to be big; there are many small companies providing a development programme with no HR or training team.
* Alison Fuller and Lorna Unwin 'Creating and Supporting Expansive Apprenticeships: a guide for employers, training providers and colleges of further education'. Skills Funding Agency, May 2014