Education
Latest
First of technical education routes to be rolled-out announced
The Education Secretary, Justine Greening, has today (11 October) announced that the first three new technical education routes, in Digital, Construction, and Education and Childcare, will be introduced in 2020.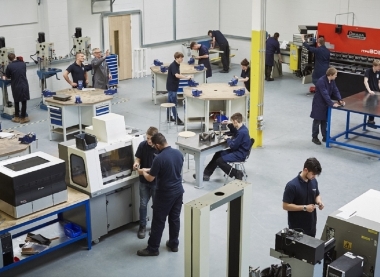 These three technical education routes are the first of 15 as set out in the Indepedent Panel report on Technical Education, led by David Sainsbury, on which these reforms are based. The full set of 15 technical education routes will be introduced by 2022. The Action Plan for Technical Reform, published today (11 October), is available here.
Education Secretary, Justine Greening said:
"We are transforming technical education in this country so that our young people have the world class skills and knowledge that employers and this country needs to ensure a prosperous future.
"To deliver the skills that our economy and employers need, we need a genuine partnership between business, government and education professionals."
The 15 routes group together related occupations which share common knowledge, skills and behaviours. These routes are further broken down into a number of specialisms, covering 13 million different roles, clustered together in a straightforward way so that young people can see a clear path to the occupation of their choice. The content of T-levels will be developed by newly appointed panels comprising industry professionals and employers, to ensure that they have real labour market value and credibility.
All courses will also include a substantial, high-quality work placement so that students can apply their learning in a real and relevant workplace environment.
David Sainsbury said:
"I am delighted the government is pressing ahead with these essential reforms to technical education. T-levels will increase the life-chances of many thousands of young people, while at the same time helping to ensure British industry remains competitive.
"Now that the Government has issued its Action Plan it is essential that everyone involved starts preparing for the introduction of T-Levels. Government, the education sector, industry, LEPs and Combined Authorities now need to put in the necessary resources and effort, and not wait until the last moment before taking the necessary action."
Find out more here about how Gatsby will support technical education reform.