Education
Latest
Good Career Guidance for Adults
In order to better understand what good career guidance for adults looks like, Gatsby intends to undertake a new programme of research that is set to include an international study.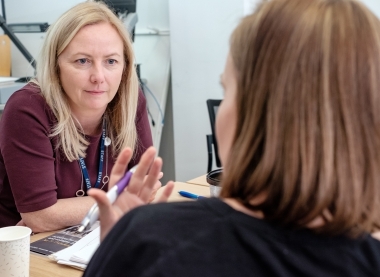 To date most of Gatsby's work in careers has focused on young people, but of course career decisions do not stop once someone leaves education at 18. They are taken throughout our lives and are crucial not only to our own wellbeing and prosperity, but also to that of our local community and national economy.
We are therefore launching a programme of research to better understand what good careers guidance for adults looks like. This programme of research will include an analysis of the current landscape of adult career guidance in England and an international study to identify examples of best practice globally.
As a first step, to help us better understand the current context, we are working with independent research organisation Pye Tait to launch a market research exercise. We are keen to hear from individuals, organisations or field experts that work with adults at any age, at any stage of their career, or in any situation to help us better understand what good practice in adult careers guidance looks like.
Reflecting on the launch, Lesley Thain, Head of Career Programmes said:
'The implementation of the Gatsby Benchmarks in schools and colleges has been transformational in improving careers education for young people in England. We hope by developing an understanding of what good looks like, we can highlight the importance of career guidance in ensuring that all adults in England, regardless of their starting point, can achieve high quality career outcomes.'
You can submit your answers and find more detail here.

* The information you provide and any enquiries you might have will be handled by Pye Tait Consulting, a market research agency - company partner of the Market Research Society, for the purposes of analysis, but all information will be ultimately passed on to the Gatsby Foundation.