Education
Latest
International study visits: consistent standards in technical education
This autumn, Gatsby staff undertook a series of international study visits to explore employer engagement and approaches to quality assurance and improvement in technical education. Visits to countries including Switzerland and the Netherlands provided us, and delegations of FE senior leaders and DfE officials, with insight into approaches shared by countries with strong technical education provision.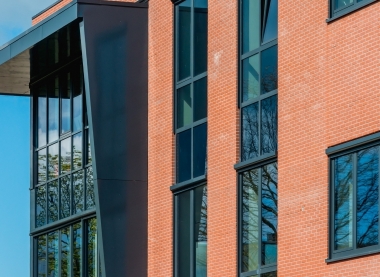 For instance, perceptions of high-quality technical education in Switzerland are supported by consistency: nationally-recognised standards are delivered across both classroom-based and apprenticeship provision. All students are working towards the same occupational standards set and regularly reviewed by employers and their representative organisations as part of a strong social partnership. This embedded involvement of employers clarifies the line of sight to industry, and builds students' understanding of likely progression opportunities. As such, the strength of the link between employer engagement and quality was clear.
There is a similar approach to consistency the Netherlands, with students receiving the same certification of their programme regardless of the delivery method across classroom-based provision featuring extended placements, and apprenticeships.
Awareness raising of technical education and opportunities for progression remains a priority in both countries, with agencies such as SPV in the Netherlands running campaigns to ensure enrolment levels meet national skills requirements.
Employer Profile:
Employer: Kiremko, food processing equipment manufacturer
Location: Montfoort, the Netherlands
Size: 180 employees
Training: Currently seven apprentices, plus several three-month placements for college-based students throughout a typical year
To further explore the role of employers in education and training, whilst in the Netherlands, we visited Kiremko, a company which works closely with ROC Midden Nederland, a large upper-secondary school.
On the visit, the delegation met several apprentices who shared their experiences of training for occupations including mechatronics and assembly, and their aspirations for future managerial roles. The apprentices, their supervisors, and the college teachers who delivered their off-the-job learning, emphasised that the relationship between Kiremko and the college is strong in numerous ways. For instance:
Apprentices are encouraged to use their up-to-date experience to show teachers new developments in the industry during their time back in the classroom
Kiremko invites teachers in when they need specialist training to be developed for staff
A student's class teacher visits those on placement with the employer during their placement, and teachers also visit apprentices on site several times per year
The company provides materials to the college to ensure consistency across practical and theoretical training, e.g. by providing specialist metal for welding used in the plant so that apprentices can work with it during their periods with ROC Midden.
Consistent two-way communication and cooperation has helped to establish a partnership which benefits the company, the college, and the students.
In the Netherlands, responsibility for accrediting companies to host industry placements and apprenticeships is held by the government agency, SBB. Their 430 advisors across the country, conduct quality checks on all companies before they can take on students for placements or apprenticeships; with the checks repeated on at least a four-yearly basis. This national infrastructure for quality assurance throughout the system – complemented by the Education Inspectorate, with responsibility for teaching and learning, and student outcomes – is another key contributor to ensuring consistency across technical education.