Education
Latest
ITT reform: more reflection needed
Today (5 October 2021) Gatsby Education publishes "Reforming Teacher Training: Expert Perspectives" a body of essays to inform the current debate about the future of Initial Teacher Training (ITT).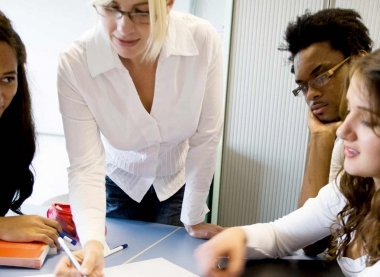 The nine contributors come from a range of institutions, from academia to schools, universities and subject associations, and all share experience of and/or expertise in ITT. In publishing this collection, Gatsby aims to highlight some of the many views held by those with a stake in ITT. The contributions show that teacher training in England is rich and complex, with a plethora of routes and providers.
The question at the heart of the Government review is: how can we improve the system, ensure the best provision is allowed to continue whilst ensuring all trainees have access to high-quality training? It seems there is no consensus over the right things to do or even if change is necessary. As is suggested by several Essay contributors, Gatsby believes that this uncertainty is a reason to slow down and assess in detail the options and their implications before identifying the long-term solution.
The foreword is penned by Jenni French, Head of Teacher Supply Programmes, and Sir John Holman, Senior Advisor to Gatsby Education and former headteacher. The essayists are:
- Tim Oates, Cambridge Assessment
- Dame Alison Peacock, Chartered College of Teaching
- Charles Tracy, Institute of Physics
- James de Winter, University of Cambridge
- Hannah Stanwix, Rosebery School
- Ben Rogers, Paradigm Trust
- Dr Alex Sinclair, St Mary's University
- Michelle Palmer, Royal Society of Chemistry
- Dr Sam Sims, UCL Institute of Education
To read the collection, click here.
To discuss anything raise in the collection with a Gatsby Education team member, please email info@gatsby.org.uk.
For more on Gatsby's Teacher Supply Programme, click here