Education
Latest
Latest report argues Catapults are key to Manufacturing the Future Workforce
A new report by the High Value Manufacturing Catapult (HVMC) and supported by Gatsby Education, argues that the UK needs a new Skills Value Chain in which Catapults are key to develop the workforce for a successful innovative future.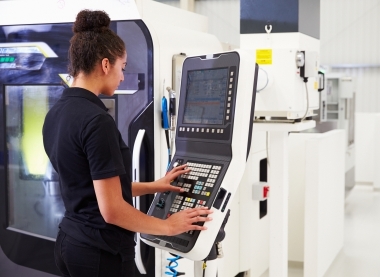 Historically, Catapults in the UK have bridged the gap between academia and industry, creating and disseminating knowledge to support the commercialisation of the latest innovations. Up until now, however, they have not played a role informing businesses of the skills required to harness these new technologies.
Manufacturing the Future Workforce argues that if the UK is going to play a significant role in the fourth Industrial Revolution (I4.0) the manufacturing workforce will need to take on new tasks and responsibilities and this will require a new higher skillset. Worryingly, it is precisely this higher technical, non-graduate skillset which is where the skills shortages seem to be most prevalent and the current skills infrastructure does not seem well-equipped to upskill the existing workforce with the skills necessary to make I4.0 happen.
In partnership with the National Physical Laboratory (NPL) and TWI, and with the support of Gatsby Education, the HVMC visited 39 organisations over the course of eight months across Ireland, Germany, Switzerland, Singapore, and the USA to understand how Centres of Innovation (CoI) in these countries were engaging in the skills development of the existing and future manufacturing workforce .
Whilst, each country has a different approach, the report established several common undertakings by Centres of Innovation which could be indicative of best practice, such as:
Foresighting demand, providing insights into the changing skills requirements of emerging technologies;
Convening industry interest, bringing together users of the technology and education providers to explore how to meet the demand for skills;
Developing the curriculum, producing qualifications, training and assessment based on the emerging technologies;
Supporting training, using the facilities and staff of Centres of Innovation to provide CPD for teachers, teaching resources and direct instruction for individuals.
To read the report, please visit: Manufacturing the future workforce: Connect innovators and educators to succeed