Education
Latest
National Networks Programme to Support Technical Education Teaching
Gatsby's new National Networks Programme supporting technical education subject teaching launching this year.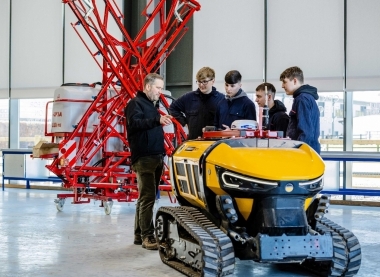 Following publication of the Sainsbury Report and Post-16 Skills Plan in 2016, Gatsby has worked extensively with FE providers and partners to support the implementation of technical education reform. This year we are expanding our support for technical education teaching through a new National Networks Programme that will offer route-specific teaching support.
The programme will draw on insight from expert teacher groups who will be at the core of each route network. The expert groups will shape research projects with providers, and gather additional insight through international learning visits, to guide the development of outputs – including teaching materials and route conference opportunities – across technical education routes for Agriculture, environmental and animal care; Construction; Digital; Engineering and manufacturing; Health and Science. The networks will be established in phases from 2022 to 2024.
The National Networks build on previous Gatsby work, particularly two programmes:
Work with several local areas to facilitate implementation of technical education reforms, for example, through collaborative curriculum networks for teachers introducing T Levels.
A three-year research programme led by Professor Kevin Orr at the University of Huddersfield to identify elements of successful teaching for technical education in the context of STEM subjects. The key principles of this research will underpin the teaching support materials, alongside quality assurance from employers and key stakeholders such as professional bodies.
Further information about the Huddersfield research is available here:
https://www.gatsby.org.uk/education/programmes/teacher-education-in-FE
Gatsby has commissioned insights research to identify where additional support may be of benefit for teachers, alongside the existing strong support from key stakeholders. In July we are holding a small event for representatives from local networks to both celebrate the success of their activity and begin to build the expert groups.
Full details of the National Networks Programme will be disseminated early in Autumn 2022. If you are interested in finding out more about this programme please contact Charlie Moss, Head of FE Curriculum Support, charlie.moss@gatsby.org.uk