Education
Latest
New Scheme: Assessing Practical Science Skills in Schools and Colleges
In partnership with Wellcome, we have launched a new funding scheme to support research into how best to assess practical science skills in schools and colleges.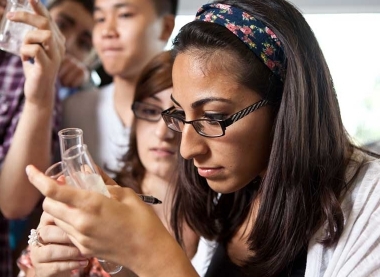 The scheme will address the challenge of assessing practical science skills in a way that is valid, reliable and feasible, meeting the needs of learners, teachers and those involved in qualifications.
If you are interested in applying to the scheme, you should contact Wellcome to discuss your idea before you submit an expression of interest. Full applications to the scheme will be by invitation only.
The deadline for submissions of expressions of interest is 31 March 2017.
The deadline for submissions of full proposals is 24 April 2017.
Details on the scheme and how to apply are available on the Wellcome website.
You can find out more about our collaboration with Wellcome and the Nuffield Foundation by visiting our Practical Science in Schools programme page.