Education
Latest
RITTech - A new standard for IT technicians launched
We were delighted to attend the launch of the professional Register for IT technicians (RITTech) hosted by BCS, The Chartered Institute for IT, who has developed the standard.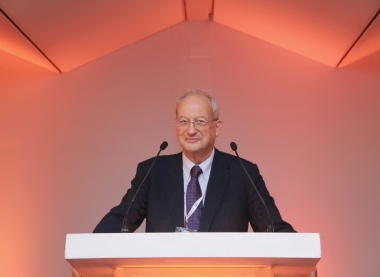 Speaking at the launch in November, David Sainsbury said:

"Technicians in the science, engineering and IT industries have a vital role to play in the UK's economic growth, and if we are going to increase the number, which we urgently need to do, it is important that we have a national system of qualifications which everyone understands and which works in the marketplace. I am delighted, therefore, that BCS, the Chartered Institute for IT, is taking a leadership role in launching a registration system for IT technicians, RITTech, which will join its sister registration schemes - RSciTech and EngTech - for science and engineering technicians."
Also in attendance were a selection of the very first RITTechs to join the register, with several recent apprentices from IBM, including Oliver Pope-Mostowicz RITTech and Thomas Cope RITTech as well as Nicole Covey RITTech and Emma Pople RITTech who spoke at the launch about the impact achieving RITTech status has had on them.
The Sainsbury Family Charitable Trusts (SFCT) benefit from an IT team of which every technician has now achieved RITTech status. Paul Chapman RITTech from SFCT was joined by his manager David Martindale at the launch. David said:

"I am proud to lead a team of skilled and knowledgeable IT technicians. They have come from diverse backgrounds, but they have one important thing in common – they are accomplished professionals. RITTech is the proof that, whilst they may have all taken different paths in their careers, they have all reached the same high standard."
Read more about our support of professional registration for technicians.