Education
Latest
'RITTech – Get Ahead, Get Recognised': a new programme supporting T Level students
The Gatsby Charitable Foundation is working with BCS, the Chartered Institute for IT, to develop a new programme for Digital T Level students that will help them achieve professional recognition.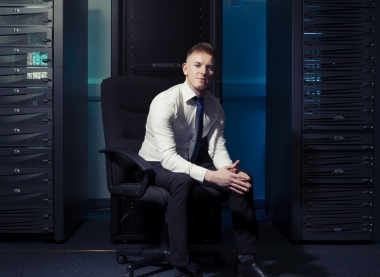 BCS, as part of its remit as the leading professional body for IT, maintains professional registers for IT professionals. This includes the Register for IT Technicians (RITTech) which sets the professional benchmark for a wide range of technical staff, from business analysts through to a digital marketeers (see below). Achieving RITTech shows that an individual has up to date technical competence and demonstrates professional behaviours and attitudes.
From 2020, Digital T Levels, alongside digital apprenticeships, will be the starting point for young people embarking on their professional IT career.
The new BCS programme will support and recognise T Level students' achievements, while helping them on their journey to professional recognition. This will include:
Student membership of BCS for T Level students, helping to develop their industry experience and professional skills
BCS accreditation for T Level programmes, showcasing how professional IT standards and employer engagement underpin a T Level provider's curriculum
Resources to support the delivery of T Levels, building industry expertise and professional behaviours into the curriculum
Richard Lester, Director of the BCS Technician Programme, said: "Students who achieve a Digital T Level will be well on their way to meeting the requirements for achieving RITTech, and so BCS has chosen to recognise T Levels accordingly as contributing towards RITTech status – streamlining the application process for students progressing to full RITTech recognition."
To find out more about the programme, and to keep in touch with developments, email TLevels@bcs.uk
To learn more about RITTech please click here.
RITTech recognised specialisms cover roles in:
business analysis
cyber intrusion analysis
database
digital marketing
digital media technology
infrastructure architecture
infrastructure support
IT support (generalist)
network engineering
project / programme support
security analysis
service delivery
service deployment
service desk / client support
software development
software testing
systems engineering
systems integration
unified communications
user experience