Education
Latest
'RITTECH – GET AHEAD, GET RECOGNISED' PROGRAMME LAUNCHED TO SUPPORT DIGITAL T-LEVEL STUDENTS
A new RITTECH: Get Ahead, Get Recognised programme has been launched for the first wave of Digital T-level providers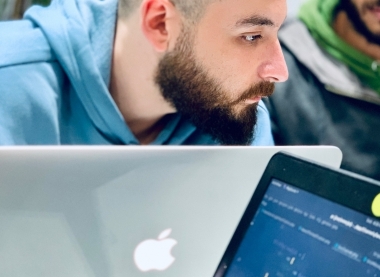 The Gatsby Charitable Foundation with BCS, the Chartered Institute for IT, is developing this support programme for Digital T-level students to help them achieve professional recognition and kick start their digital career.
The first elements of the programme are now available, and include:
introductory leaflets and a video illustrating for students a variety of careers in Software Development
a bank of online teaching and learning resources, mapped to the curriculum
an introductory leaflet and poster about the programme describing benefits for providers and their prospective students
free BCS membership for one member of staff to support providers' work in keeping up to date with developments in the industry and networking with other digital professionals
As part of the new programme, an accreditation process has been launched for 2020 providers registered with BCS. This will enable T-level providers to gain BCS accreditation of their programme, giving them the ability to use the BCS logo on their course material.
Providers will need to demonstrate how they ensure that their curriculum delivers industry relevance and helps students to develop professional standards and behaviours. If you have not already registered, you can do so here.
Richard Lester, Director of the BCS Technician Programme, said: "We are pleased to be able to introduce the first set of resources for T-level providers. We are very keen to get feedback and ideas from providers as to how best we can support them, and we would encourage all providers and other interested parties to register and to engage with the programme as it develops."
Further resources will be made available over the coming weeks and months, including:
additional curriculum resources to support the delivery of T-levels, building industry expertise and professional behaviours into the curriculum
a series of webinars with industry professionals, sharing their insight on the digital world
student membership of BCS for T-level students, helping to develop their industry experience and professional skills
These will be available for registered providers, and intermediaries. To register please visit the page below:
https://www.bcs.org/membership/get-registered/professional-registration-for-it-technicians-rittech/t-levels/